Minecraft Coming to PS4, PS3
When the PlayStation 4 launches on November 15th, it'll do so with a slate of titles that include Minecraft, the famed adventure game turned large-scale building environment.
According to announcements made during Sony's GamesCom 2013 press conference, users of the PlayStation 4 will be able to download versions of the popular game to their consoles, as well as the console's predecessor, the PlayStation 3. Mojang, the game's developer, also confirmed that the game will arrive on PlayStation Vita at some point in the future.
Mojang will be busy this fall. The company already announced that it would be bringing Minecraft to Microsoft's Xbox One entertainment console. Unfortunately, neither Mojang nor Microsoft indicated exactly when that will happen. According to the list of Day One titles Microsoft recently published, Minecraft won't be among the 23 games that Xbox One users will be able to play when they pick up their console on launch day.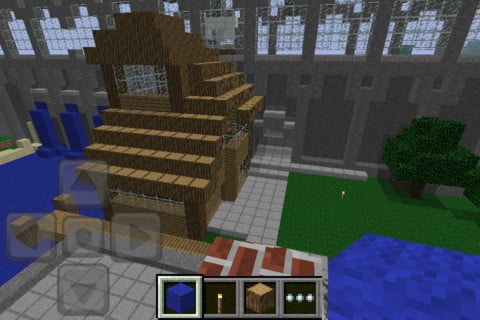 Minecraft is currently available on the Xbox 360, Windows, Mac, Linux, iOS and Android. Though Sony nor Mojang went far enough to point it out, it seems the PlayStation 4 will be the only next-generation gaming console to have the game this fall.
Minecraft features a few different modes that are suited for each individual player's gaming style. In creative mode, users can harness the environment's resources to build free-standing objects with the games tiles. They can then navigate those structures with a small, square like avatar. It's this mode that is used for things like the 3D model of Star Trek's Enterprise D. The game also has an adventure mode the pits users against zombie like creatures that only appear at night.
Sony has been on somewhat of a mission to prove that only it offers the kind of hardcore games and independently developed titles that can fulfill hardcore gamers needs. For this reason, scoring Minecraft so early in the PlayStation's life-cycle is just another part of how Sony plans fight the general-use nature of the Xbox One: doubling down on games.
We've asked Microsoft to clarify its timetable for when users can expect Minecraft on the Xbox One, however as the company doesn't comment on rumor and speculation, it's likely we won't hear about release plans for Minecraft on the Xbox One until they are ready to tell us.

As an Amazon Associate I earn from qualifying purchases.