Minecraft Education Release Revealed
Microsoft is stepping up its campaign to turn one of the world's most popular video games into a premiere educational tool for schools and parents. This morning Mojang, the video game developer charged with creating new content for and maintaining Minecraft, announced a new addition to the game's many versions. This new version of Minecraft is called Minecraft Education Edition.
Mojang revealed Minecraft Education Edition this morning in a surprise post on its blog. Minecraft Education Edition is just the latest in a long list of different Minecraft versions to arrive. The Microsoft recently introduced versions for Nintendo's Wii U and its own Windows Store. There were already versions for PCs, video game consoles, smartphones and tablets.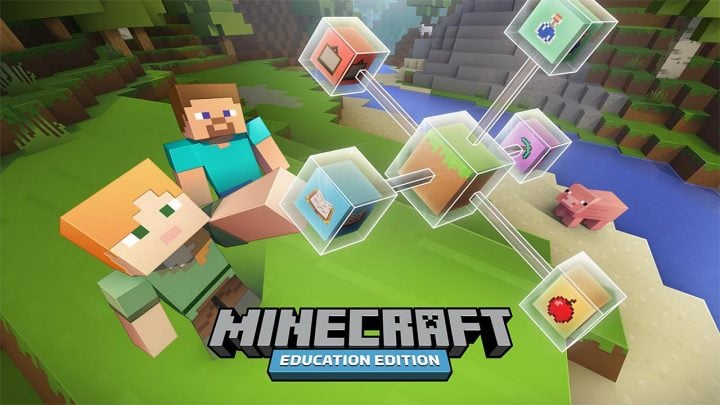 Minecraft Education Edition isn't totally new in some sense. Microsoft, who purchased Mojang sometime ago, purchased MinecraftEdu recently. MinecraftEdu is a well-known maker of classroom tools built on top of Minecraft. To help smooth the transition from MinecraftEdu to Minecraft Education Edition, Microsoft says that Minecraft Education Edition will be free for MinecraftEdu users for one year. For all others, there'll be a free trial.
Education Edition will differ from other versions of Minecraft in that Microsoft hopes to foster community and educator participation to improve its curriculum and more. "In the spirit of the Minecraft community, we are dedicated to making sure Minecraft Education Edition is shaped in the coming months by a growing community of educators online."
Education Edition comes with built-in multiplayer so that up 40 or less students can play in the same world at the same time. A Student Portfolio allows players to capture selfies and photos of the work they've done inside the game world. There's personalized avatars for each student. Also included are world import and export features. Teachers and students can navigate their Minecraft world together.
MinecraftEdu came bundled with teacher tools and a curriculum designed around getting students interesting in science, engineering and technology. The same is true of this new education oriented version of Minecraft. Lesson plans will be available online.
Besides science and engineering, the plan is for Minecraft Education Edition to assist students in all practical subjects, collaboration, problem solving, communication and digital citizenship, Microsoft says.
Schools that already have Microsoft's Office 365 subscription service will be able to setup Education Edition from within their school's admin settings. Microsoft is including Minecraft Education Edition with Office ProPlus Student Benefit. Separately, the game should workout to be $5 per student per year, according to the game's FAQ page. There'll be bulk discounts too.
Buyers will need to belong to a school, library, museum or a member of a "nationally recognized" home-school organization to get Minecraft Education Edition after its summer release.
On paper, Education Edition complete makes sense. Educators are always trying to figure out new ways to get kids interested in the sciences and learning. Minecraft has been a tool used in classrooms for years on end. It'll also help Minecraft reach new generations of children, provided its successful.
Read: Where to Download Minecraft
Until Minecraft Education Edition is ready, players can continue to rely on the classic versions of the game. Minecraft for PCs and Macs is available online for $24. Minecraft Windows 10 Edition is still in beta testing and available from the Windows Store for $10. Minecraft Wii U Edition comes with tons of bundled skins and extras for $29.99.

As an Amazon Associate I earn from qualifying purchases.