Minecraft for Apple TV Release Revealed
With the latest software it added to its television set-top box, electronics maker Apple signaled it was going after casual videos game in a big way. Today, the Apple TV's list of compatible games is thousands of names long, and Apple just announced its biggest title yet. At an event mostly focused on the new MacBook Pro with TouchID and Touch bar, Apple revealed the Minecraft for Apple TV release.
Apple's Tim Cook mentioned Minecraft for Apple TV this morning as part of a regular breakdown of product updates that he does just before the company announces any major hardware or software upgrade. The very first version of Minecraft debuted for Windows PCs back in 2011. As of this past June, Minecraft has sold a whopping 106 million copies. It's the second best-selling video game of all time and the best-selling PC game ever. Microsoft added the game and its developer to its list of internal game makers with a $2.5 billion purchase in 2014.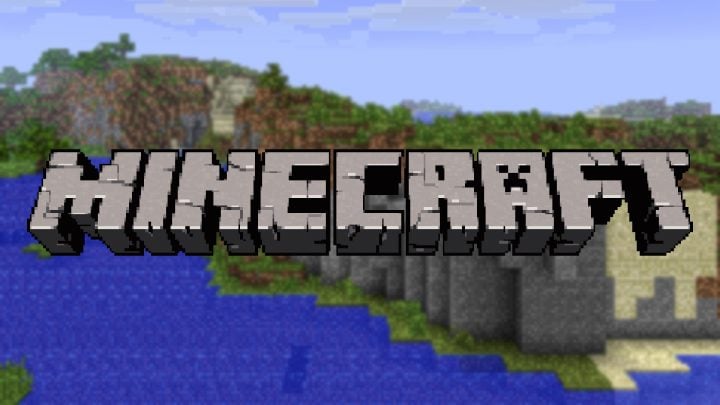 Read: Where to Download Minecraft
A lot of that sales number consists of the original Java game. Some of it comes from pocket versions available on smartphones too. Another portion of that base is users on Sony's PS4 and Microsoft's Xbox One console. It's those two devices that Apple is hoping to steal casual gamers from. Modern video game consoles start at $299. The Apple TV's cheapest configuration is just $149. That's the perfect price for Minecraft fanatics looking to get their fix on a television, without making a huge investment.
It's also perfect for anyone that already has the new Apple TV and is looking for a reason for the whole family to use it. In addition to offering games, the Apple TV also allows for developers to create applications. In some ways, the Apple TV is both a danger to set-top boxes and video game consoles.
Of the game, Cook only confirmed that there was a version of Minecraft for the Apple TV on the way, he left out all the other details. Presumably this was so that Mojang, the game's developer, could announce them.
Because that official announcement from Mojang hasn't come yet, we don't know the important stuff concerning this game. Different versions, called Editions, have different strengths and weaknesses. For example, the console versions of the game tend to get the latest features months after other versions of the game do. The Pocket Editions are designed with touch in mind. As such, they have phone and tablet-ready controls. We don't know what advantages the Apple TV version will have.
If it's aligned with the iPhone and iPad versions of the game — which seems the most likely — it'll pick up all the different features that the iOS versions already have. They've been available for years. If it's a different version aligned with the Xbox One and PS4 versions, it could have a different feature set still. Pricing is dependent on which version it is most like too. The Xbox One version costs $20, but the Pocket Edition versions of the game are $6.99.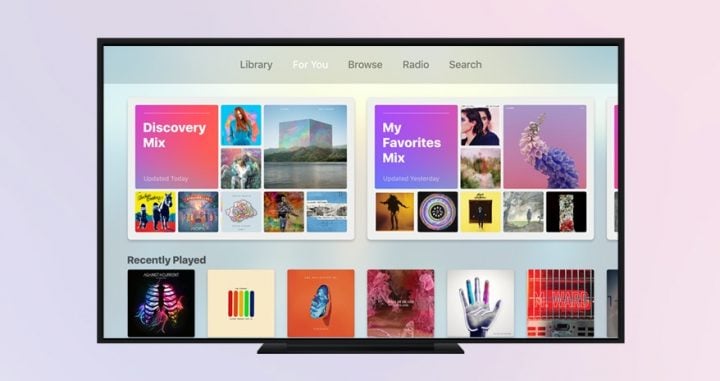 After revealing Minecraft for Apple TV, Cook went on to showcase another feature that the company hopes will attract new users. Called TV, the app will act as a central place for users that want to enjoy video content on their Apple TV, but don't have the time or inclination to go from app to app to find out what's on. In some ways, the TV app is very similar to another thing that the Xbox One offers, the Xbox OneGuide.
Read: 34 Apple TV Tips & Tricks
There are a few ways that it's better than what the Xbox One offers though. The TV app for Apple TV lets users download all the content apps available through their cable provider easily. Then, it lets them sign into all of them. That's a far better user experience than all the logging in and codes that the Xbox One and other devices with set-top functionality provide. The app is also smart enough to know which providers are offering a particular piece of content and take users directly to that app. One hugely popular service is missing from the TV app entirely: Netflix.
It remains to be seen whether users actually need another way to play Minecraft, but more options are never a bad thing. Presumably, we'll hear a lot more from Microsoft and Mojang as the game nears release.

As an Amazon Associate I earn from qualifying purchases.