Minecraft Realms for iPhone, Android & More: What You Need to Know
Since being purchased by Microsoft, video game developer Mojang has taken Minecraft to places most thought it'd never go. Minecraft is a survival game, digital building block arena and an episodic adventure with Minecraft Story Mode. Mojang recently talked about another cool thing that it has in the works: Minecraft Realms for mobile users.
The lack of "Edition" in its title underscores what Minecraft Realms is. It isn't yet another version in the long-running list of clients available for platforms. It's not like Minecraft Pocket Edition or Minecraft Windows 10 Edition, for example. Instead, it's an online service that adds better offline features to what's already a very amazing and social game. Essentially, it takes the headaches out of being a big-time online Minecraft creator.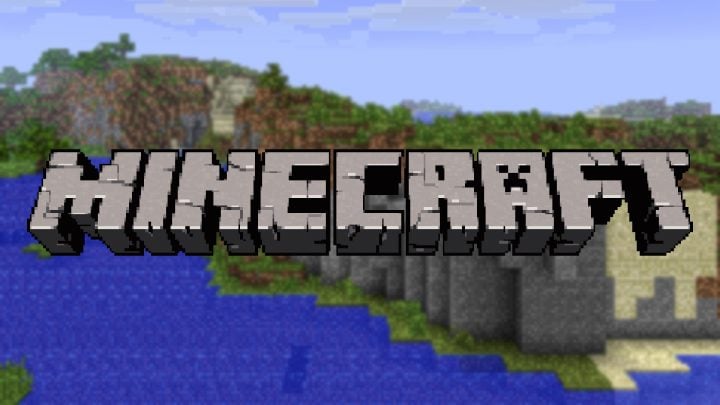 Read: Minecraft Windows 10 Edition – What You Need to Know
Microsoft first announced Realms for mobile devices earlier this year. It formally launched the new service earlier this week. Here's what you need to know about it.
What Minecraft Realms Is
As they exist today, Minecraft worlds can do a lot. Over internet connected consoles like Xbox One, Minecraft players can team up with their friends to build out the defenses and buildings. Multiplayer is also a component of the various Pocket Edition versions of the game. Minecraft Realms is an online service that makes playing in the Minecraft worlds of others a bit more approachable. PC and Mac versions of it have been available since 2014.
The PC and Mac versions support effortless networking, world syncing and parental controls so that parents of young Minecraft creators can safeguard them from hostile players. 200 different people can get access, but only 10 people can access Minecraft Realms on Windows PCs and Macs at one time. Survival, Creative, Blox, Dropper and Diversity 2 are supported. You still need to have a Minecraft client to use Realms.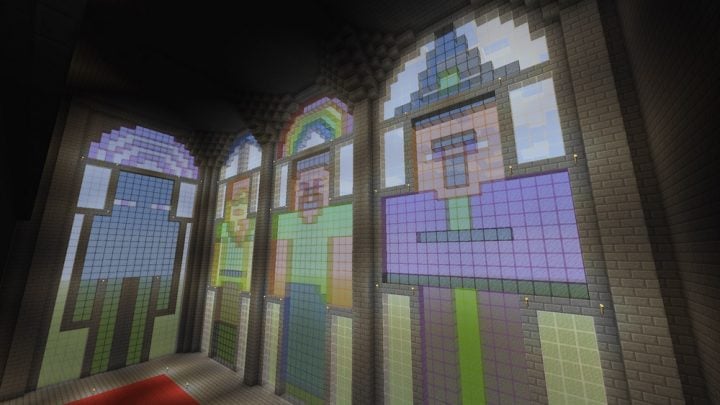 Essentially, players store their worlds on Microsoft's servers. There, everyone that they've approved is able to access that world. Realms works across devices too, giving players a way to also export their worlds to another device. Mojang is hoping that Minecraft Realms for mobile devices makes online play in Minecraft more fun. It removes some of the hoops that users have to go through to share their worlds and creations with friends.
Minecraft Realms costs $7.99 a month for users that want to connect 10 different people to the same world. For just two users, the service is $3.99. To be clear, the number of users doesn't include the person with the subscription.
With the Friendly update, Minecraft Realms is ready for Minecraft Pocket Edition for iPhone, Minecraft Pocket Edition for Android and Minecraft Windows 10 Edition. Minecraft Realms also supports the Apple iPad too. To make syncing for the mobile versions, Mojang is relying on Microsoft's Xbox Live service. To be clear, Xbox Live accounts are absolutely free. Minecraft Pocket Edition and Windows 10 Edition users can share their worlds using the service. Mac and PC versions are separate.
How You Can Get Minecraft Realms Now
Mojang and Microsoft are promoting Minecraft Realms with a newly added free trial. Head to the official Minecraft website for a moth-long free trial of the service. This allows you to get a feel for the service before you decide if it's worth purchasing for you and your friends.
How Much Does Realms Really Cost?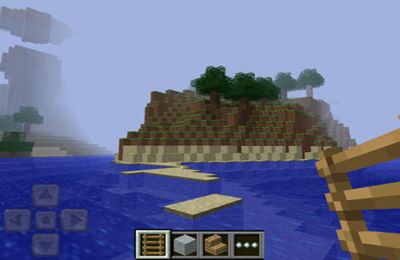 Minecraft Realms for Pocket Editions costs $7.99 a month for 10 users or $3.99 a month for two users besides yourself.  Additionally, it's discounted heavily if someone buys a subscription for longer than a month. Six months of Realms for PC and Mac costs $47.99. Three months of the service costs $26.99.
Read: Where to Download Minecraft
The are some other costs to keep in mind besides just the service's subscription price. You and your friends will need a copy of Minecraft that supports Minecraft Realms. That's on top of the base cost of the subscription service itself. Unfortunately, Microsoft and Mojang rarely put Minecraft on sale. Pocket Edition for iPhone and iPad costs $6.99 directly from the Apple iTunes App Store. Minecraft Pocket Edition for Android devices is the same price, at $6.99 through the Google Play Store. It works on Android tablets and smartphones. Finally, there's the Windows 10 Edition of Minecraft. It's still in beta. As such, it's just $10.
You'll want to make sure that you are connected to Wi-Fi when download worlds. Otherwise, you could end up paying data overages and other fees related to the amount of data that the game consumes syncing different worlds. On some platforms, Minecraft supports video game controllers. That's not a required purchase, but it could make your experience with Minecraft Realms more pleasant.
It's great that Microsoft and Mojang are adding improved support for Minecraft Realms. Unfortunately, the news isn't all great for everyone. Some editions of Minecraft have yet to pick up support for the service.
Minecraft Xbox One Edition, Minecraft Xbox 360 Edition, Minecraft PS3 Edition, Minecraft PS4 Edition and Minecraft Wii U Edition don't support Realms just yet. Presumably, they'll be next to get the subscription service.

As an Amazon Associate I earn from qualifying purchases.