Mirror's Edge Catalyst Beta Release Details Arrive
It feels like years have passed since video game developer and publisher Electronic Arts revealed Mirror's Edge Catalyst, a new adventure game set within the same Mirror's Edge Universe as past games. Today we're learning more about a Mirror's Edge Catalyst Beta the company has planned before release.
The surprise reveal of the Mirror's Edge Catalyst Beta arrived this morning in a post from Electronic Arts on the game's official blog and website. Electronic Arts revealed it was reviving Mirror's Edge at the Electronic Entertainment Expo back in June of last year. Rumors about a new title in the first-person action adventure game swirled for years before then though. Featuring seamless movement around an urban environment, many compare Mirror's Edge to Ubisoft's Assassin's Creed franchise, despite Mirror's Edge having a first-person camera.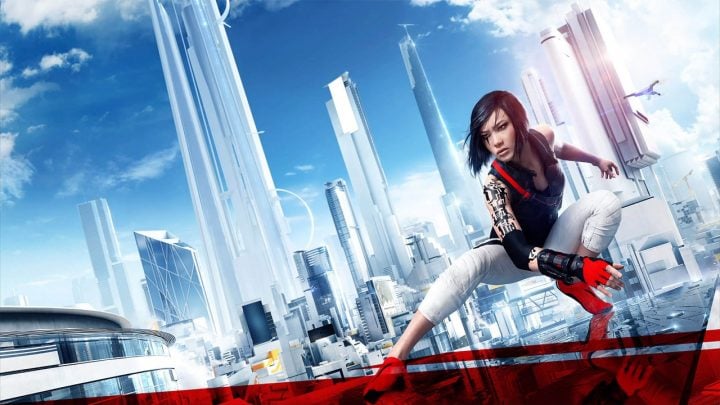 The official Mirror's Edge Catalyst release date is May 24th in North America and May 26th in Europe.
The Mirror's Edge Catalyst Beta will give users an opportunity try some of the game's content ahead of that official release date. Unfortunately, not everyone will get that opportunity as EA Dice, the studio making the game, is using a closed access model for the time being. Anyone can register to try the game, but only those that get approved specifically by Dice and Electronic Arts will get access.
We don't know anything about the content that users will get access to during the Mirror's Edge Catalyst Beta, but it's hard to imagine that players will get access to anything else but the game's multiplayer modes; EA will want to save story content for the game's formal release date. Also, beta tests are an opportunity for the publisher and developer to try out the game's online elements in real-world conditions that can't be duplicated otherwise.
We do know that PS4, Xbox One and Windows PC are allowed to participate in the Mirror's Edge Catalyst Beta. That being said, Windows users will need to download the company's Origin gaming service to participate. Everyone, console gamer or otherwise, needs an EA account to sign up on the game's beta page here. EA hasn't revealed the criteria for gaining access to the closed, nor has the company said how many people will get accepted. It seems likely that the company will hold a Mirror's Edge Catalyst Open Beta at some point before release, but we the studio and publisher didn't confirm that today.
With so many excited about the prospects of participating in the beta, it's only fitting that Electronic Arts provides another trailer for the game. Titled I Am Faith, the new Mirror's Edge Catalyst trailer includes footage of what the game actually looks like.
The trailer begins with Faith, our hero, being chastised by a friend for not thinking about the consequences of her actions. We learn a few scenes later that Faith is fresh out of prison, stirring up trouble and that her parents would approve of the trouble she's getting involved in. Faith leaps between two buildings, showing off her acrobatic skills. She's stolen something from someone, but what isn't exactly made clear.
The rest of the footage in the new Mirror's Edge Catalyst trailer is the player leaping between buildings and running along the side of other buildings. In one quick scene she leaps onto a helicopter. In another scene she's dangling from the edge of a completely unstable platform. To be clear, Mirror's Edge Catalyst is EA rebooting the entire franchise, trying to recapture what made the original game a fan favorite.
Mirror's Edge Catalyst for Xbox One, Windows PCs and PS4 are available to pre-order right now from GameStop for $59.99. Information pages for the $199.99 Mirror's Edge Catalyst Collector's Edition are also available too, but the retailing isn't accepting orders just yet. The Collector's Edition includes a 14-inch statue of faith, a Steel Book case, lithograph, temporary tattoo, concept art and a storage box.