Mirror's Edge Catalyst Release Date: 5 Last Minute Tips
Later this week, video game developer DICE and publisher Electronic Arts will set about reinventing a franchise that managed to become a critical success for the Xbox 360 and PS3. Mirror's Edge Catalyst shares a lot with its indirect predecessor. The protagonist in this new game is still Faith Connors. Connors is a Runner that relays messages around for the figures that run the City of Glass in the shadows. She's agile, able to leap across huge distances and contort her form to get to any place in the city that she likes.
Lots of things about Mirror Edge Catalyst are different too. The game's visuals have all been tuned for the latest generation of video game consoles. Rather than fire guns, this Faith Connors deals only in brutal, physical combat that devastates her enemies. By gathering momentum, she's able to chain together a series of brutal attacks on even armed security forces. She also has a few gadgets at her disposal.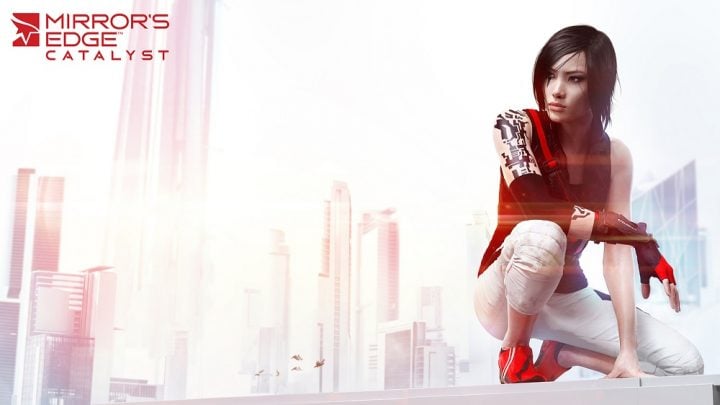 Read: Mirror's Edge Catalyst Release: 5 Things to Know
The Mirror's Edge Catalyst release date is on June 7th. Here's what you need to know to get thriving in the City of Glass as quickly as possible.
You Don't Have to Wait Until Release Day
Looking to break into the digital games market on consoles with a subscription service, Electronic Arts and Microsoft partnered up for EA Access on Xbox One. The service grants users 10% discounts on the publisher's games when purchased directly through the Xbox Store. Additionally, EA Access gets users games days before they're available anywhere else.
Read: Is EA Access Worth Buying?
Mirror's Edge Catalyst is available right now on Xbox One through EA Access. The trial lasts a full 10 hours, more than enough time for you to begin the game in earnest, or decide to buy it on Tuesday at a retail store. Your game saves from the EA Access trial will follow you to the final version of the game.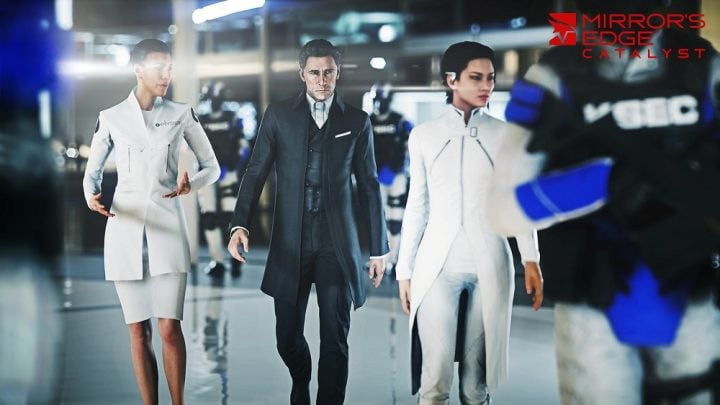 Place a Pre-Order for a few Mirror's Edge Catalyst Release Date Extras
If you're really thinking that you might be into the game, don't hesitate to place a Mirror's Edge Catalyst pre-order. That goes double for anyone thinking about purchasing the game's collector's edition, which is certainly going to be in short supply on launch day. Mirror's Edge Catalysts starts at $59.99. Digital extras include two runner kits for Faith.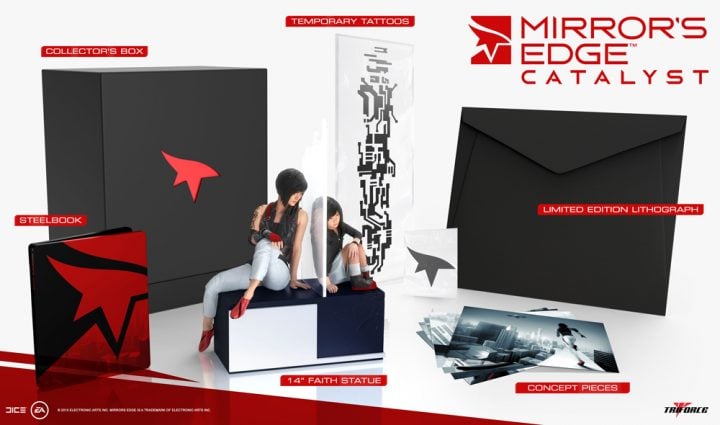 Read: Mirror's Edge Catalyst Pre-Orders: Which Edition Should You Buy?
Start Your Pre-Download Ahead of the Mirror's Edge Catalyst Release Date
If you're planning to forgo a physical copy of the game and pick up a digital copy instead, you don't necessarily have to wait to purchase the game.
EA Origin, the Xbox Store and PlayStation Store all have the digital version of the game ready to download now, ahead of release. This way, you'll be ready to join the action as soon as possible. The game will unlock at Midnight Eastern Standard Time on Xbox One and PS4. Shoppers that pre-order a digital version get both runner kits for Faith. Retail buyers only get one or the other.
You'll want to make sure you have enough storage available on your console too. The digital version of the game for Xbox One has a rough download size of 16GB. The same goes for the PS4 version. Remember that if you order digital, there are no refunds. You'll also have a difficult time sharing the game with friends and family that don't play games on your console.
There Aren't Any Mirror's Edge Catalyst Release Date Store Openings
GameStop and Best Buy won't offer any midnight Mirror's Edge Catalyst release date openings. Those are the festive events that the two sometimes stay open late into the night for. There's time to socialize, admire other games and take home your copy at exactly midnight.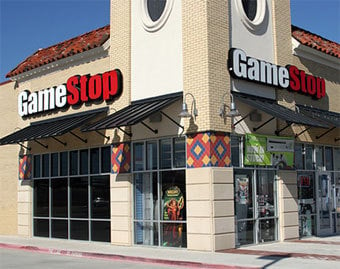 Without a midnight release event, you'll need to wait until your local store opens the next morning to pick up a physical copy of the game. Of course, you could also head to a big-box store like Wal-Mart to pick the game up after midnight. Many of Wal-Mart's stores stay open all night.
Mirror's Edge Catalyst Release Date Deals
Finally, remember to look for Mirror's Edge Catalyst deals. The game costs $59.99, but can dip dramatically if you're diligent. Amazon Prime slashes 20% off the physical games that its user's pre-order ahead of release or purchase just after. Gamers Club Unlocked gets players 20% off new games too. Even GameStop is getting in on the action with trade-in value boosts for those that apply their store credit towards Mirror's Edge Catalyst.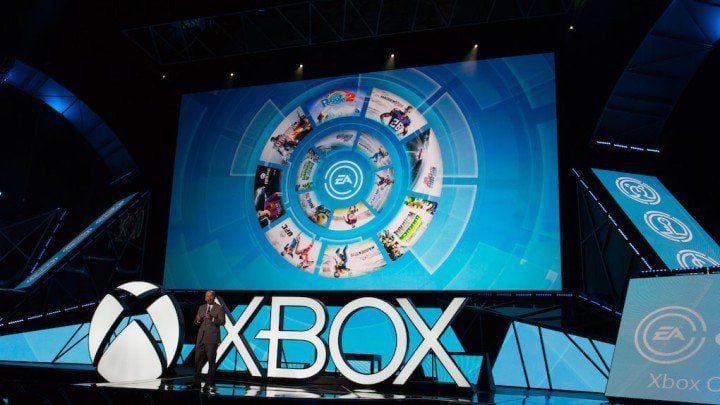 Then there's still EA Access. For $29.99 a year, subscribers get 10% off any game that they purchase from EA through the Xbox Store. If you find yourself frequently purchasing EA's games, that 10% discount could be very helpful.

As an Amazon Associate I earn from qualifying purchases.