Misfit Ray: Stylish Fitness Tracker With 6 Month Battery
The Misfit Ray is possibly the best looking fitness tracker on the market, with a variety of customization options that let you wear the tracker on your wrist or on your neck in a variety of stylish holders.
Unlike smart watches that dominate your wrist, the Misfit Ray is a slim tracker that lives on a bracelet style band, sport necklace or a stylish chain.
The device is small and unobtrusive so your wrist doesn't scream look at my smart accessory, but it will draw attention for the overall look of the product. With a slim and stylish look, you can wear it alongside your favorite fashion watch instead of replacing it.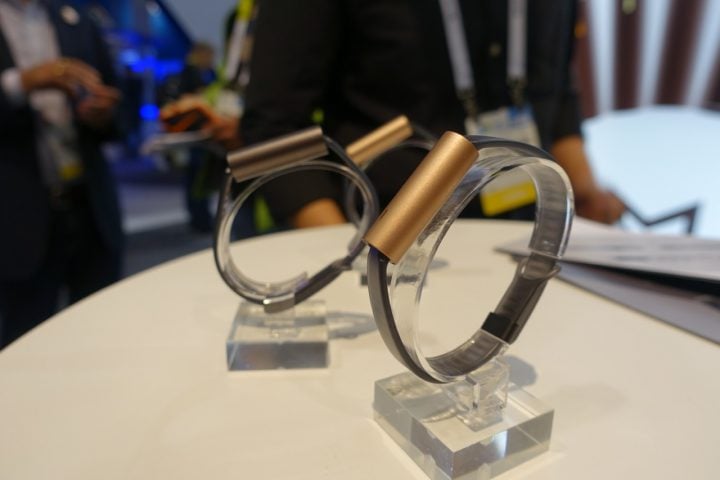 Misfit's new tracker is water-resistant to 50 meters and battery life is estimated at six months. Replace the batteries with button cell batteries for another six months of use.
There is only one small LED on the device so it will not tell you the time like the Shine 2, but it does use a wide array of sensors to track much of your daily activity. Here's what you can track with the Misfit Ray;
Steps taken
Distance walked or run
Calories Burned
Sleep stats
Most of the tracking is in the Misfit app on iPhone or Android, but you can also tap to activate an LED on the Misfit Ray that will let you know your progress through LED blinking.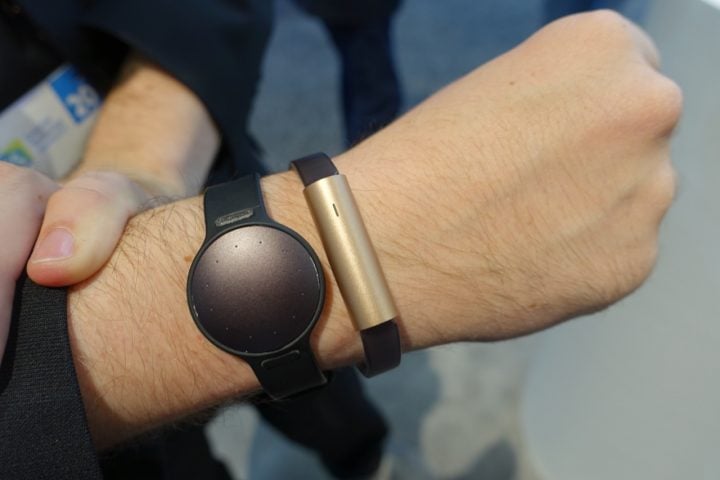 Although this is not a smart watch, it can vibrate to let you know when you have a call or text. It can also vibrate to remind you to move and for smart alarms.
A smart button allows you to use the link app to trigger actions and there is IFTT integration available as well.
The Misfit Ray comes in two packages with a Sport package for $99 with a rubber band and a luxury model with a leather band for $120. Users can also purchase a sport necklace, a beautiful chain and other bands to hold the fitness tracker.
Check out the rest of our CES 2016 coverage to see the latest gadgets, accessories, smartphones and other cool tech for 2016.