Missile Defender For The Tablet PC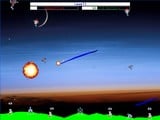 It seems like the night for Tablet PC games. Team Legacy.Net has just released Missile Defender v1.2 for the Tablet PC. This is a rewrite of the classic game for the Tablet PC. It can be dowloaded on Tablet PC Post, along with the source code.

As an Amazon Associate I earn from qualifying purchases.