Missing PlayStation TV Feature Makes Buying a Bad Idea for Some
Sony's PlayStation TV set-top box only launched yesterday, but it's already receiving a fair bit of earned criticism. As it turns out, Sony's entry into the living room entertainment space and Apple TV rival doesn't have one crucial feature: a way to stream from Netflix.
Sony itself didn't reveal the lack of a Netflix app for its $99 PlayStation TV, but website Gizmodo was careful enough to catch the omitted streaming service in a pre-release look at the new set-top box. After noticing a native app for the PlayStation TV was missing, the outlet asked Sony for comment. Sony sent the outlet back a statement neither confirming nor denying the missing app.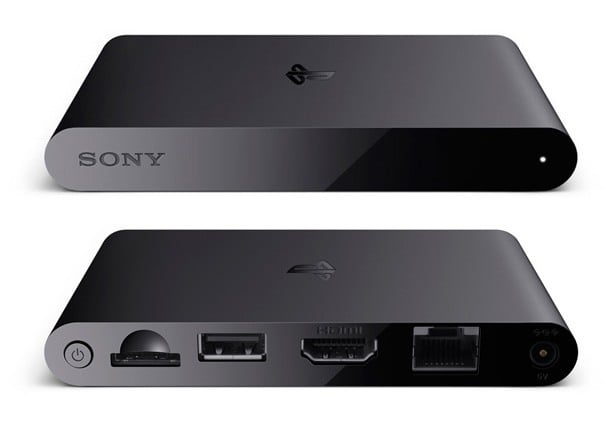 "PS TV plays entertainment content, including popular movies and TV shows that can be downloaded from the PlayStation." The statement went on to point out the video services that are already available on the PlayStation TV, Crackle Crunchyroll and Qello. Netflix confirmed there was no PlayStation TV Netflix app in a separate statement saying just, "We have no current support plans for Netflix on the PS TV."
Not having Netflix on the PlayStation TV is a huge problem and a potential deal breaker for casual shoppers looking to pick up the set-top box. It's been a long time since Netflix was just a DVD rental service. The company branched out into video streaming some time ago. By making entire seasons of favorite television shows available for around $9.99, Netflix became the most dominant streaming video service there is in the United States and is quickly growing in other places.
Netflix has become the default video subscription for people who can't afford or aren't willing to spend $100 a month on cable and satellite services just to watch live television. After all, $9.99 a month is a lot easier for those on a tight budget than $100 is. It doesn't hurt that in recent years Netflix has bolstered its library of programing from other networks with its own dramas you can't watch anywhere else. For example, House of Cards is enormously popular.
Why Sony would offer the PlayStation TV without access to what appears to be the most popular video streaming service in the United States remains unclear. It could be that Netflix had no desire to build an app for the set-top box.
It's also possible that Sony simply doesn't want Netflix on the PlayStation TV due to streaming plans it already has in the works. Earlier this year Sony revealed that it has a streaming television service in the works. Shortly after reports surfaced that television networks on by CBS were already among the channels Sony planned to make available through the service. Unfortunately, Sony nor information leaks have revealed any more details about the streaming service. If the PlayStation TV is meant to act as the cheap cable box receiver to this coming television service it stands to reason that Sony would try to give buyers of the PlayStation TV every reason to try the new service out. It's worth noting that every other Sony PlayStation console in recent memory – including the PS Vita handheld that the PlayStation TV is based on – all have native ways to watch Netflix.
Read: Key Details Arrive Ahead of PlayStation TV Release
Hulu, the streaming service that's geared more towards television shows currently airing, is supported by the PlayStation TV, though as Gizmodo also notes, that app isn't without issues too. Some users are reporting that they can't watch some Hulu content without getting a app-breaking error.
In addition to letting users watch television shows and movies. The PlayStation TV has some features gamers will love. When paired with a PS4, users can play their PS4 games in other rooms using something called Remote Play. Games for the PlayStation Vita handheld are also compatible. Just yesterday Sony revealed its video game streaming service PlayStation Now is available on the PlayStation TV.
Read: What Is the PlayStation TV?
The PlayStation TV starts at $99, but there's also a bundle that costs $130 and adds a much-needed DualShock controller for those who don't own one already.