Mixed Verdict in Apple vs Samsung Patent Trial
After 50 hours of testimony, three days of jury deliberations, and a lot of interesting info put into evidence, the jury in the latest Apple vs Samsung patent trial delivered what can best be described as a mixed verdict. In the end both sides will have probably spent more on legal fees that they will see in monetary awards, and many will question the judgement of all parties in engaging in this legal dispute.
The jury found that both sides had infringed on patents but not overwhelmingly so for either side. Samsung was found guilty of infringing on two of the five patents in question, one of those only partially, and not guilty on the remaining three patents in question. Apple was found guilty of infringing on one Samsung patent. The jury awarded Apple damages from Samsung to the tune of $119,625,000 which is a far cry from the $2.2 billion that Apple was seeking. Apple will have to pay Samsung $158,400 in damages. Samusng was seeking less than $7 million on its counterclaim.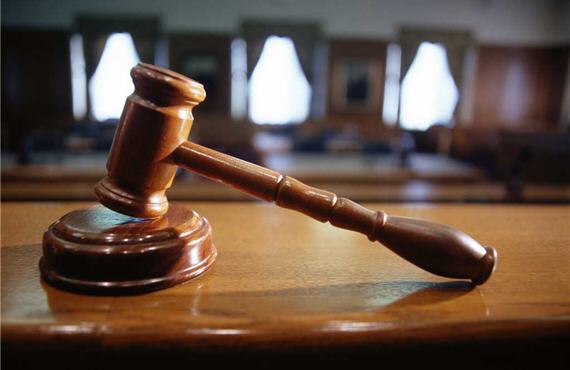 This is the second large patent trial between Apple and Samsung. In the first case Samsung was ordered to pay Apple $930 million in damages.
Below is a rundown on the patents in question and the verdicts for each:
Apple claims Samsung infringed on the following patents:
Samsung claimed Apple infringed on the following patents:
Camera and Folder organization: U.S. Patent 6,226,449 — Camera & folder organization functionality. VERDICT: Apple infringed on this patent with the iPhone 4, iPhone 4S, iPhone 5, and fourth- and fifth-generation iPod Touch.
Video transmission: U.S. Patent 5,579,239 — Video transmission functionality. Think FaceTime and you know what this is about. VERDICT: Apple did not infringe on this patent.
The Samsung devices in question include the Admire, Galaxy Nexus, Galaxy Note, Galaxy Note II, Galaxy S II Skyrocket, Galaxy S II Epic 4G Touch, Galaxy S3, and Stratosphere.
Apple issued the following comment to Re/Code after the verdict was announced:
We are grateful to the jury and the court for their service. Today's ruling reinforces what courts around the world have already found: that Samsung willfully stole our ideas and copied our products. We are fighting to defend the hard work that goes into beloved products like the iPhone, which our employees devote their lives to designing and delivering for our customers.
Apple began its patent disputes against Samsung with a vengeance in what the late Steve Jobs called "thermonuclear war," declaring pointedly that Samsung stole its intellectual property. Samsung vigorously defended its actions in two trials, and has been seen by some as a proxy for Google in this ongoing dispute.
Claims that the verdicts are not about the money but about the principle of protecting intellectual property protected by patents have been bandied about by all sides in a battle that proves, if nothing else, that the U.S. patent system is sadly in need of an overhaul.
From a monetary standpoint the amounts awarded by the jury of eight are so small that they will mean very little to the bottom lines of Apple and Samsung. While Apple can claim victory on some of its claims on principal, many will question whether or not the legal battle was worth it in the end. The verdict on those claims depend on how many, if any changes Samsung, Google, and Apple made in mobile devices and systems once the lawsuits had been filed and claims made.
Throughout the trial, numerous documents along with oral testimony shed light on some of the inner workings of both parties in their efforts to bring smartphones to market. Documents showed that Samsung misled investors on its tablet sales numbers, and emails from Steve Jobs laid out some of Apple's thinking and strategy for developing the iPhone 4 and Apple TV and also his thinking of how to catch up to Google and Android in areas where he perceived Apple was behind.
What does it all mean in the end? Apple can claim that Samsung (and Google) have a record of infringing on its patents and stealing its intellectual property. Samsung will spin the verdict in its favor. Partisans of both sides will claim their respective side won. Indeed some are already saying that from business strategy standpoint Samsung came out ahead.
Life will go on, as the lawyers for both sides cash their checks from companies that can well afford these kind of legal battles. It probably also means that we may see appeals on the verdicts and/or motions to set aside the awards.
What would be nice to see is that both sides decide that they've had enough of these expensive theatrics. After all, we'll continue to see new smartphones and other mobile devices each and every year.
UPDATE: Apparently one Samsung product that was ruled to infringe on an Apple patent did not have damages attached to it. The jury will reconvene on Monday morning to clarify that issue. The result of that deliberation is not anticipated to change the scope of the outcome of the trail.

As an Amazon Associate I earn from qualifying purchases.