MLB Blackouts Will Disappear in 2017
Blackouts are really annoying, but they exist in nearly every sports live streaming service. However, MLB blackouts will finally be on the way out starting in 2017.
We've talked about how to bypass MLB.TV and MLB At Bat blackout restrictions. It's actually fairly easy to do if you have the time and patience, but it's annoying to do simply because blackouts are annoying in the first place.
Blackouts are when a sports live streaming service blocks access to your local sports team, which means if you live in or near Chicago, you won't be able to watch your favorite Chicago sports team play on a live streaming service.
In the case of MLB.TV and MLB At Bat, you wouldn't be able to watch the Cubs or White Sox play. Some blackout areas extend farther out than just the big city. For instance, I live about three hours away from Chicago in neighboring Indiana, but Cubs and White Sox games are blacked out for me.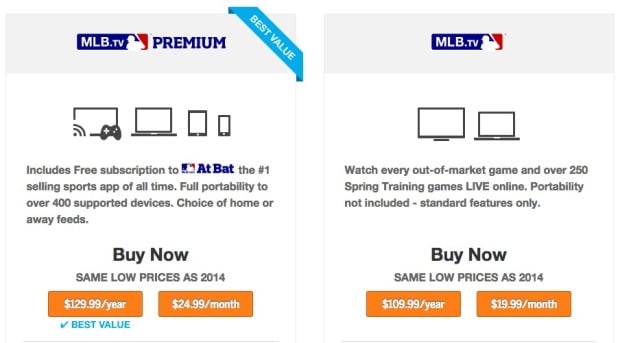 This gets really annoying and I end up having to apply some tricks in order to bypass the blackouts.
However, starting in 2017, MLB.TV will no longer have blackouts, but there are a couple of caveats to be aware of.
For starters, you'll need a cable subscription in order to watch in-market games, and any games broadcasted on MLB and any local sports channels that are owned by DirecTV, Comcast, or FOX will allow for in-market streaming. So you not only have to be a cable subscriber, but your cable provider must provide the channels that the games are broadcasted on.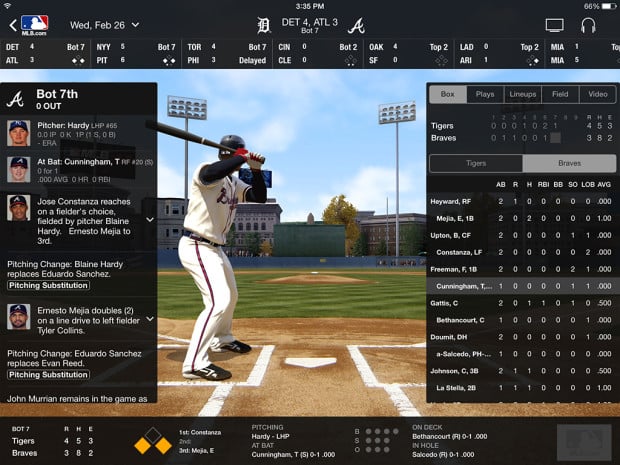 Still, that's a way better deal than other sports streaming services, which have blackout restrictions even if they require a cable subscription, so MLB is definitely moving in the right direction as far as providing a great service to consumers.
Aside from this change, MLB will also be making some changes for this upcoming season later this year. For starters, MLB.TV will offer single-team streaming options for $85 per year, which is around $50 off the cost of the full MLB.TV service price.
This means that if you're just interested in watching San Francisco Giants games, you can opt for this cheaper package. However, these games will be blacked out in 2016 for those living near San Francisco.
Overall, MLB.TV will be getting much better for consumers over the next couple of years. The MLB has always been far and away one of the best media teams in all of sports, so we're not too surprised by this, but nonetheless it's great to see.

As an Amazon Associate I earn from qualifying purchases.