Mobile Apps That Made a Difference in 2013
Say what you want about this mobile device versus that mobile device. There are always comparisons by the dozens. But when it comes to mobile computing it really is all about Mobile Apps and what they can or can not do for you. Fortunately, many Mobile Apps are now available across the big three platforms of iOS, Android, and Windows 8.1. Some aren't available for all platforms yet, but the gap is quickly closing. Those Mobile Apps that can be found on multiple platforms gain an advantage in my case, because I use multiple platforms. But that's another story.
Below is a list of the Mobile Apps that I used the most in 2013. I call them the ones that made a difference for me. Some are Apps that are older than one year, which proves their usefulness. On the other hand it says that there aren't many new mobile Apps that replace the functionality of ones that have existed for awhile now. A few are brand new to the list. There's also a small list of Mobile Apps I'm retiring, or putting on the shelf as I head into 2014. They either don't work for me the way they used to, or I've found better alternatives. And then to close this column out, there is a list of App categories that I think still could use serious attention from developers that don't have "go to" solutions yet. At least in my case they don't. But more on that later.
Here is the list of my Top 10 Mobile Apps That Made a Difference This Year. Remember this is a subjective list based on my usage patterns. You mileage, I'm sure varies.
Evernote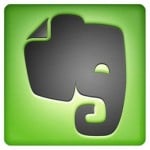 Evernote is the most used App I have on any device. Well, there is one exception. The Microsoft Surface 2 still does not work well with Evernote Touch, the Metro or Modern UI for that platform. But on every other device I use Evernote every day. Evernote is where I store photos, notes, information, lists, and more. Evernote has been around for awhile and probably will continue to be. Evernote is a winner that has survived the test of time for me.
Flipboard
I'm a news junkie, but not only mobile tech news. Using Flipboard I can subscribe to a number of feeds and view articles, stories, and other content in a very nice magazine like format on any device I own. Flipboard also allows me to curate my own magazines for sharing or just for my own reading. Flipboard and Evernote tie for my most used Apps.
Google Now
Google Now's ability to feed me information when I need it is becoming a key component of my mobile arsenal. It doesn't work perfectly, but between iOS and Android, I have the info I need enough of the time to make it a key performer.
IFTTT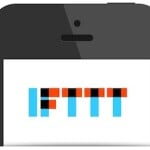 I do lots of archiving of information. But I no longer have to do that manually any more. IFTTT (If This Than That) has been a go to web app for me for some time. It allows me to set up web actions that move data and content from and to various sources automatically. Now there is an iOS App that allows me to quickly create an IFTTT recipe to do just that when the need arises. An Android version is promised for this year.
Chromecast
I picked up a Chromecast really just to check it out. Chromecast allows you to view content on your TV using the Chromecast dongle. Having already acquired an Apple TV I thought this wouldn't be that big of a deal given the limited App support that was available at launch. But Apps are slowly coming along and I have to say that in my experience I enjoy using the Chromecast more than the Apple TV, which for some reason this year I kept having to reset more than I should. Well, it is a hobby Apple says. There are iOS and Android Apps available for Chromecast and of course it works with the Chrome browser.
Argus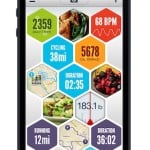 I'm not one for the fitness gadget craze. I don't need to keep up with another accessory and I don't want to have something wrapped around my wrist or hanging off my clothes to measure my activity. But with the release of Apple's M7 chip to log movement data I've been using Argus to monitor my steps and other activity using nothing by an iPhone 5s. Argus is iOS only at the moment.
Yahoo! Weather
I've become really enamored of the Yahoo! Weather App. It's simple and communicates the data I need when I need it. It is also a gorgeous App on both iOS and Android. I used to have a number of weather Apps on most devices. But this App has allowed me to get rid of several of them. I'm discovering that Apps that give me what I need simply are becoming my favorites.
Snapseed
Snapseed is the best mobile photo editing App for iOS or Android. End of statement.
Pocket
As I said I archive a lot of things. I also store a lot of things to read later. Pocket has become my favorite App to do this on both iOS and Android. Simple, clean and well integrated into most other services I use to share things from. This is a key. If I find an App that won't let me move info into Pocket, I don't use that App.
Apps I'm Retiring in 2014
Instapaper
I used to save most of my long form reading in Instapaper and shorter form reading in Pocket. I find I'm using Instapaper less and less, and while there is a free version there is a cost for the full featured version. I'm going to save some cash and stop using Instapaper this year.
Path
Path is a social App that featured a limited number of followers that you selected instead of trying to focus on having the world follow you. It was a great way to share photos and other events with a select circle. But Path keeps trying to up sell me on features I don't need and has added an annoying sticker feature. I think this App has lost its way.
Instagram
When you find that you don't use an App after awhile it is probably time to retire it. I used to use Instagram all the time. I can't recall the last time I uploaded a photo there until recently when I remembered it was on my device. Time to let this service go.
iBooks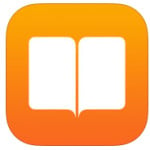 Apple's iBooks used to be my go to reading App for PDFs. Then Apple improved the App and the iBooks experience. The improvements screwed things up for me. Now I have to jump through hoops to make PDFs available on my iOS devices. There are other choices. iBooks goes ibye bye.
Waze
For awhile I used Waze for most of navigation needs. But it seems that every time I need to use it I have to sign in my credentials again. I don't need navigation Apps that often. But when I do need them I don't  have the time or the patience to sign in again.
App Categories that Need Attention in 2014
Calendar
One of the things that confuse me about mobile Apps is that we really don't have a good, simple Calendar solution on any platform. Yes, there are complex solutions that work very well, but I don't need complexity. I need simplicity. Fantastical comes the closest I've seen to a workable solution for me. Google's calendar is the machine I use to keep track of my calendar data, but on the web or in an App it feels too clunky for a real mobile solution. Someone needs to come up with something better here.
Contacts
The same could be said about Contacts. There are workable solutions that let me pull contacts in from multiple sources, but I've yet to find a solution that I feel is seamless, simple, and always up to date.
Email
Email on all platforms is a given. Sadly, in my view, native and third party Email clients are all too unwieldy. I've tried a variety of different clients and approaches. The all seem to buckle under some sort of strain when I need them most. The developer who builds a better Email solution will find a stampede rushing to his or her door.