Mobile Demand: New GBM Podcast and InkShow Sponsor!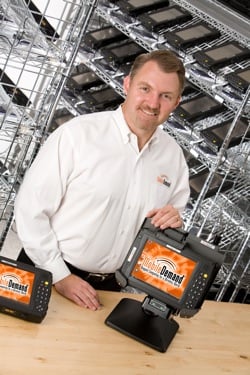 We're excited to announce that MobileDemand is the new sponsor of GBM's InkShows and Podcasts. Matt Miller, President of MobileDemand, has graciously agreed to support our coverage of Tablet PCs and mobile technology. Needless to say, we are very thankful to have MobileDemand on board.
MobileDemand manufactures rugged Tablet PCs that are designed to be used in the field and stand up to years of abuse. And by abuse, they don't mean "oops, I knocked my tablet off my coffee table." MobileDemand's xTablets are spec'd out to survive being thrown down hillsides, dropped onto pavement and dunked in water.
We also want to thank TechSmith for sponsoring GBM's InkShows and Podcasts for the past three years. TechSmith has been a key supporter of GBM and has helped this community grow into what it is today.

As an Amazon Associate I earn from qualifying purchases.