Mobile Hotspot Tethering on Verizon's iPhone Won't Be So Unlimited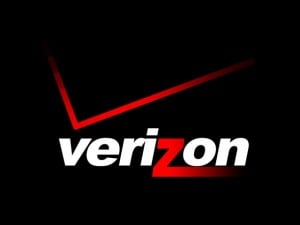 Despite the carrier's commitment, at least for a limited time, to unlimited 3G iPhone data plans, Verizon Wireless, like its rival AT&T, will be charging users who need to extend their smartphone's data connection to other devices. Verizon's CDMA iPhone is anticipated to launch with a new Mobile Hotspot app for tethering and sharing the iPhone 4's mobile broadband connection over WiFi with other WiFi-enabled devices–previously iPhone users could only tether via a USB or Bluetooth connection. However, that feature, would come with data caps and users who opt for tethering will have to add the option at a premium.
According to MacWorld, Verizon's PR states that the tethering option will come at a $20 premium over the iPhone's data plan–that means if you want tethering, you'd have to add $20 on top of the $30 plan. Activating the feature will, however, allow you to replace mobile hotspot router devices, such as the MiFi, and will potentially allow you to share your iPhone's connection with a WiFi-only iPad so you don't have to run to rival AT&T with a separate iPad-only data plan on top of what you're spending on your Verizon data as the 3G version of the iPad isn't yet compatible with Verizon's network.
Activating the premium tethering feature will give users a 2 GB data bucket for tethering. Unlike rival AT&T at this time where users who activate the Bluetooth or USB tethering option would have their smartphone data plan restricted to just 2 GB of data (this applies to users who have been grandfathered into the unlimited data plans from before), Verizon will be allowing its tethering power users to keep their unlimited data plans on their iPhones. Data consumed on the iPhone 4 won't be deducted against the carrier's 2 GB cap, but if you share your connection with another device–like a laptop–that would come out of your cap. Go over the cap? Each additional 1 GB of data will cost you an additional $20.
Also different from AT&T's tethering option is that Verizon is creating a separate bucket for tethered usage so that data used while tethering won't be counted against a user. As the carrier may switch to a finite, capped data plan in the future, this will perhaps be an advantage and differentiating factor for Verizon against its battles with AT&T. Currently, AT&T allows users to subcsribe to the $25 2 GB iPhone data plan; adding tethering would cost $20, but data used while tethering counts against the same 2 GB of the $25 plan. Essentially, you're paying more for the same data bucket and cap. On Verizon, the $20 tethering surcharge gives you a separate additional 2 GB data bucket just for tethering.

As an Amazon Associate I earn from qualifying purchases.