Mobile Security a Hot Topic Ahead of iPhone 5S Launch
Internet security, password, and two-factor authentication using a mobile phone are all beginning to become hot topics ahead of the launch of Apple's iPhone 5S, a smartphone rumored to contain a biometric fingerprint scanner. In the past week, Apple, Google, and PayPal are all making headlines with broader security initiatives with tie-ins to mobile.
PayPal's chief information security officer Michael Barrett may be the most aggressive of the named companies. In a talk at the Interop IT conference, Barrett is already predicting the death of PINs and passwords, urging for a new standard on Internet security. Barrett says that the next step will be in biometric fingerprint reader, a technology that he believes will debut in smartphones later this year; Barrett did allude to the iPhone 5S.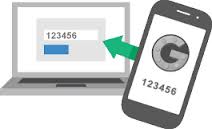 For its part, Google, the maker of the dominant mobile operating system in the world, is forging ahead with two-step authentication, making that process mandatory. With Google's method, your phone will be your token onto the Internet, providing a passcode that will allow you to sign onto the web and use Google's services like Gmail, Google+, Google Talk, and others.
Product manager for identity at Google Eric Sachs says that the company is ready to make the trade-off, sacrificing convenience in favor of a more secure experience.
"We don't mind making it painful for users to sign into their device if they only have to do it once," says Sachs.
Additionally, with Google already having access to your digital life, the company can flag risky behavior if services are accessed from a different location, thanks to GPS on an Android smartphone, or if you're trying to log onto Google Wallet at a different time of day than normal to do your shopping.
Apple is approaching its Apple ID with similar precautions. The company already stores a vast amount of credit card information through iTunes, and having a more secure shopping experience will help it grow its user base even further. Apple is now finally rolling out its two-step authentication system worldwide.
As mobile phones become the key to security, the natural placement for biometric security seems to be on mobile where we may see Apple bring its much rumored fingerprint scanner and perhaps rival Samsung working on some face recognition technology. Samsung's already been toying with eye scrolling technology, and perhaps with more sophisticated algorithms it could do a better job of recognizing faces to authenticate users on its Galaxy S series of smartphones.