MobileMe to Go Social in Next Major Overhaul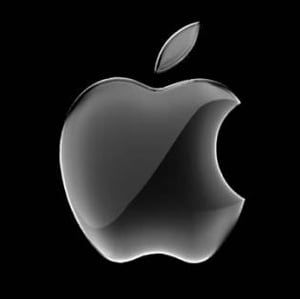 Rumors of a digital locker service for Apple's MobileMe service has been persistent, but according to Cult of Mac, the online service will get a major overhaul to bring additional social features that will compete against Foursquare, Gowalla, Facebook, and Ustream.
Some of the features that Cult of Mac is reporting includes:
Live video streaming to compete against Ustream. That may be made possible with Apple's use of front- and rear-facing cameras, but the downside may be the limited and metered data plans on AT&T's iPhone. Though Verizon says it may migrate towards a metered plan, that carrier for now is still offering an unlimited 3G iPhone data plan.
Location-based check in services that would challenge Gowalla, Foursquare, and Facebook
Geo-tagging that tags real-wold location, which is described as "Facebook Places on steroids."
It's still unclear when these features will begin to rollout. Apple has been exploring various ways to create its own social network. The efforts of that exploration had debuted this past Fall in the form of Ping, a music social network that is tied to iTunes and is seen on the desktop program as well as the app on the iPhone, iPod Touch, and iPad.
According to those rumors, Apple may be positioning the iPhone as not just a mobile computer, but a mobile web server that has location aware technology and can update the network on what you're doing, songs you're listening to, and tagging photos and videos automatically as they get uploaded:
According to our source, the centerpiece of the new MobileMe services is a dynamic webpage that sounds like a mashup of Facebook, Foursquare and Ustream.
There is also a concept–codenamed Tokens–that's associated with geo-tagging places. After visiting a place, for example a restaurant, users can leave behind tokens–such as pictures, reviews, recommendations, and other offers. The system is described as being complex and it is said that Apple is having a difficult time implementing it at this time.
The rumors presented by Cult of Mac jives well with rumors that we had previously posted about a more social iPhone. Those rumors describe a Media Stream and Photo Stream application where you'd get pinged and notified every time a contact uploads a new photo and would compete with Facebook for user's attention on pictures.
A revamped MobileMe is believed to pave way for a lower-cost, cheaper iPhone that would not require as much local flash-based storage and would help Apple compete in price against cheap Android smartphones. Apple is also widely believed to be working on integrating MobileMe and its digital strategy with iTunes, which would allow users to store purchased songs in the cloud and stream them on demand to their devices whenever they have an Internet connection.