MobileTech Roundup Meets Masterpiece Theatre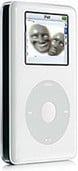 Oh my goodness. There are many legends in the theatre. I'm not sure how many there are in podcast land. But we may have our first theatrical podcast legend. Those wacky MobileTech Roundup podcast guys, James Kendrick, Kevin Tofel, and Matt Miller must have been reading way too many of The Othello Diaries entries, because they've up and created their own little MobileTech Roundup acting troupe. Taking their cue from script writer Mark "Sumocat" Sumimoto, jk, Kevin, and Matt put on quite a performance (is this a new art form? perhaps podcast performance art?) and once again jk demonstrates he is a man of many accents and many emotions. Kevin and Matt need to loosen up a bit though. You've really got to listen to this to…er…um… appreciate it. Hysterical stuff, guys. And to top it off the show is not only wacky, but full of a great mobile tech info. If you haven't yet found MobileTech Roundup yet, don't let this one scare you off if you don't have a sense of humor, because I don't know where you can find so much fun and so much info packed into one podcast. Download, subscribe or listen to the show here.
If there ever is a gathering of all the wacky talented geeks in the Tabletscape, it promises to be one heck of a performance art piece. Oh, and, guys, if you need some acting coaching, you know where to find me.

As an Amazon Associate I earn from qualifying purchases.