Modern Combat 5 & More Arrive on Apple Watch With a Twist
With different versions of the Apple Watch finally being delivered around the world and software updates to support it now rolling out, there are a lot of iPhone owners wondering what Apple Watch games there are out there. For hardcore titles, we'll have to wait a bit it seems, but video game developer Gameloft is thinking differently about Apple Watch games. Instead of shoe-horning its titles onto the Apple Watch, Gameloft is creating companion experiences for its most popular titles.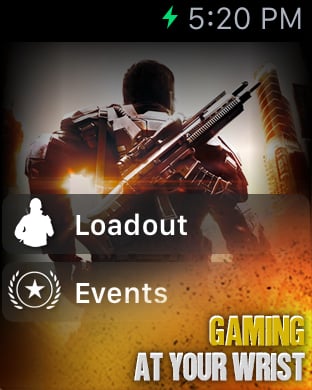 Gameloft announced new Apple Watch games companion experiences last week, just as the Apple Watch was arriving on the doorsteps of eager buyers the world over. In total, Gameloft has apps for four of its most popular iPhone games: Modern Combat 5: Blackout, Asphalt 8: Airborne, Dragon Mania Legends and Brothers in Arms 3. What features are available depends on the specific companion app for the specific game in question.
Brothers in Arms 3: Sons of War players can monitor their VIP status and upgrade status directly from their Apple Watch. Gameloft will also let users claim rewards for specific events, sign up for new invents and get a breakdown of their weapons from their Apple Watch.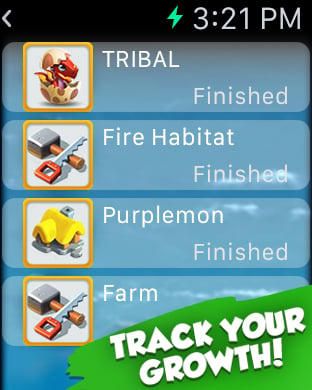 The recently launched Dragon Mania Legend's Apple Watch companion experience is pretty robust. Apple Watch owners are getting a special Tick Tock Dragon to use in the game. This new Dragon will stay exclusive to Apple Watch owners. It's also throwing in a new habitat to match that Tick Tock Dragon. There are alerts for things that you'd normally have to dive into the game for too, including breeding, hatching and gold collection.
Read: 5 Dragon Mania Legends Tips
Easily, Asphalt 8: Airborne is one of the most popular racing games there is on the iPhone and iPad. Asphalt 8: Airborne players can expect to claim rewards, get special offers, monitor fuel replacements and receive new friend challenges on their Apple Watch. Likewise, Modern Combat 5: Blackout's Apple Watch experience includes class changes, weapon customization, options to choose your own mask and events sign ups.
Gameloft only seeking to extend its experiences instead of developer a who new line of Apple Watch games for release now makes sense.
The Apple Watch is a computer, just like the iPhone. The differences are in their approach to how users get their information.. The iPhone 6 and iPhone 6 Plus are complete computing replacements. In theory, someone could use the iPhone to handle everything that's thrown at them day after day. We're talking emails, phone calls, videos, presentations, even writing documents in Word. Having that much potential means that people are always looking to their iPhone as a time killer or distraction. The Apple Watch is supposed to negate that.
With a smaller screen and much less powerful processor, Apple Watch isn't a smartphone or computer replacement. Instead, it's a way for users to do some of the light things they normally would on their smartphone, without the distractions. These things include checking for email, screening phone calls, sending messages and getting directions. By separating out the more common tasks, Apple hopes that people who own an Apple Watch will need to interact with their iPhone less. In theory, Apple Watch might deliver a greater since of freedom since it's adding notifications and more into your life in a more natural way than pulling out your iPhone.
Gameloft says that all of these Apple Watch companion experiences are available in the iTunes App Store. When users setup their Apple Watch for the first time, they'll be asked whether they'd like to enable any app on their iPhone that has an Apple Watch experience.
Read: 5 New Apple Watch Deliver Details
Apple already has Apple Watch displays in many of its stores and is taking pre-orders online. Depending on what style you order, it could be June before Apple Watch orders arrive.

As an Amazon Associate I earn from qualifying purchases.