Mophie iPhone 5 Battery Case Likely Coming Soon
Mophie may soon launch its iPhone 5 battery case according to an email the company sent out today.
In the email Mophie said that it's getting close to finishing its first "next generation product." The company is in the "final stages of testing and certification requirements." Unfortunately Mophie didn't get any more specific about its plans.
In the email Mophie announced that it will give away five Powerstation 4000 external batteries until it can send out its first shipment of "new juice packs." Mophie uses the term "juice pack" for all of its battery devices. That includes battery cases like the Juice Pack Plus and its lineup of Powerstations.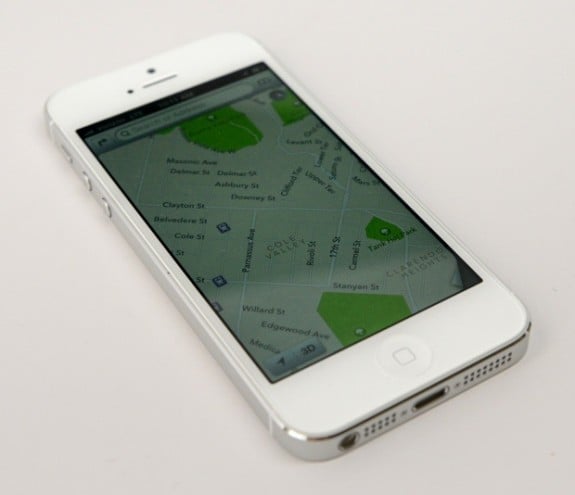 There's a chance that Mophie's next device is an external battery that plugs into the Lightning port of the iPhone 5 or iPad mini. Mophie currently offers a small external battery that plugs into the 30-pin Dock Connector on older iOS devices.. There's also a chance that Mophie's next device is an iPhone 5 battery pack.
Currently the only iPhone 5 battery case that users can buy requires a Lightning cable as they are just external batteries that connect to an iPhone 5 case. Mophie currently makes batteries that perform similar functions, such as the Powerstation 4000 it will give away in anticipation of the new external battery.
Read: Best iPhone 5 Cases
Given the timing of the giveaway and the tease of a new product, Mophie will likely announce its "next generation product" at CES 2013 in about two weeks. The Consumer Electronics Show is a natural place to unveil a new accessory after the holidays.
In addition to working on its iPhone 5 battery solutions Mophie recently branched out to make battery cases for Android devices. The company recently released its first external battery case for the Samsung Galaxy S III, thought it hasn't announced cases for any other Android device yet.

As an Amazon Associate I earn from qualifying purchases.