More Details Arrive Ahead of Destiny Release Date
With just over two weeks left until the Destiny release date, developer Bungie is revealing more information about what users can expect from the game and providing a bit of information about the things that could come next.
Bungie's Jonty Barnes discussed the game's future and what to expect in a video interview with IGN recently. Barnes didn't reveal any of the game's secrets, but did shed some light on where Bungie plans to take the game next.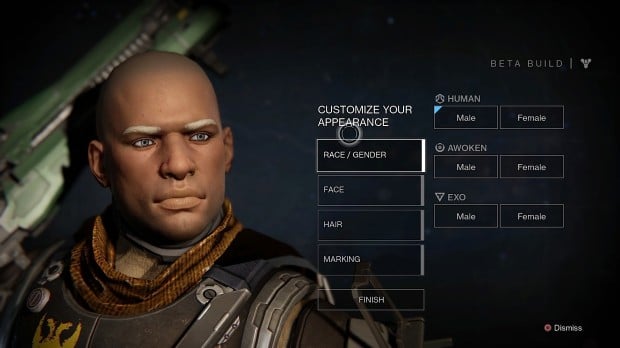 According to Barnes, users should expect a lot of updates as the company balances different elements and adds new features. On Destiny release day users can also expect a ton of different multiplayer game types. Ones already disclosed include Control, Clash and Rumble. Salvage will task players with quickly making their way towards different items in the multiplayer experience with their Ghosts – tiny floating companions – in toe. Barnes sort of hints at their being others game types coming in the future too.
In Destiny users are able to travel to the Moon, Mars, Venus and Earth. A single multiplayer map will also take place at a shrine on the first planet in the Solar System, Mercury. Barnes also hints at future expansions for the game adding new planets and places to visit. He confirms that users who don't have any of the game's expansion packs will still see players who do traveling along with them. With Destiny, Bungie borrowed a ton of techniques used in large-scale online multiplayer games – the most important one being the idea of a persistent world. On Destiny release day users will find that they can see any every player walking around them in that same location.
Releasing on September 9th, Destiny is all about melding the techniques of online PC games with the ease of use and grand story telling methods that Bungie has used in past games like Halo: Reach. As the Destiny beta last month revealed, all the game's combat is first-person in nature. Users get a magical power unique to their character type to use on enemies, and they can be healed, but the core of the combat is simple enough: shoot and kill enemies as quickly and intelligently as you possible can. As users progress through the game they'll earn special armor pieces, power-ups and rewards to customize their unique character or what the Bungie is referring to as their Guardian. Guardians will have their own space ships, and companions to guide them on their journey.
The Destiny release date is September 9th but Microsoft revealed that Xbox One owners will be able to at least pre-load the game before everyone rushes in on launch date and makes downloading the digital version of Destiny a tedious task. A statement sent to Polygon after news of the pre-loading surfaced online today confirms that users will be able to purchase and download the game before its official launch at no extra cost. Pre-loading games doesn't mean that users get to play them earlier than anyone else. Instead, they're a way for those who prefer digital games to get the same experience as those heading out to a store to purchase a game on a disc. Copies of games purchased before the Destiny release won't work until Xbox Live unlocks them on release day.
Destiny will be available on the Xbox One, Xbox 360, PS3 and PS4 on launch date. Users who haven't upgraded to a PS4 will be able to purchase a special white version of the console with a bundled copy of the game.
Read: Destiny Special Editions: Which Should You Pre-Order?
A number of special edition Destiny game bundles will be available for users looking to save a bit on extra content. Users planning to purchase special editions of the game should note that some of the extra expansion content they're paying for won't be available on the Xbox One until sometime next year – even though Xbox One users are paying the same price for the game as PS4 users.

As an Amazon Associate I earn from qualifying purchases.