More Droid Charge Accessories Appear in Stores
Ahead of the official launch date of the Droid Charge on April 28th, official accessories for the Samsung-made, Droid-branded 4G LTE Android smartphone have begun showing up at Verizon Wireless stores. Those accessories include a multimedia dock, a car mount, and also a holster and case combo with a kickstand. The Droid Charge multimedia dock has been seen before as it promises to put your phone into speakerphone mode and provide an easy way to connect your Droid Charge to an HDTV. Additionally, that accessory can also charge a spare battery at the same time as well, which perhaps alludes to the power-draining aspect of 4G LTE connectivity that HTC Thunderbolt users have complained about in the past.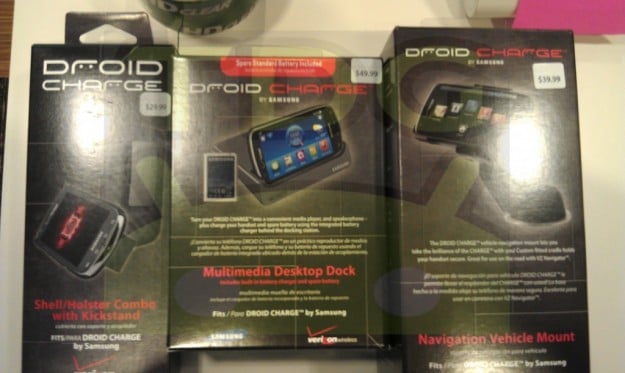 Another interesting accessory that has popped up is a wireless charging pad, which can be used with an optional compatible back battery cover for inductive charging. The Qi-powered inductive charging pad can be used with other Qi-compatible equipment, and has a sticker price of $70.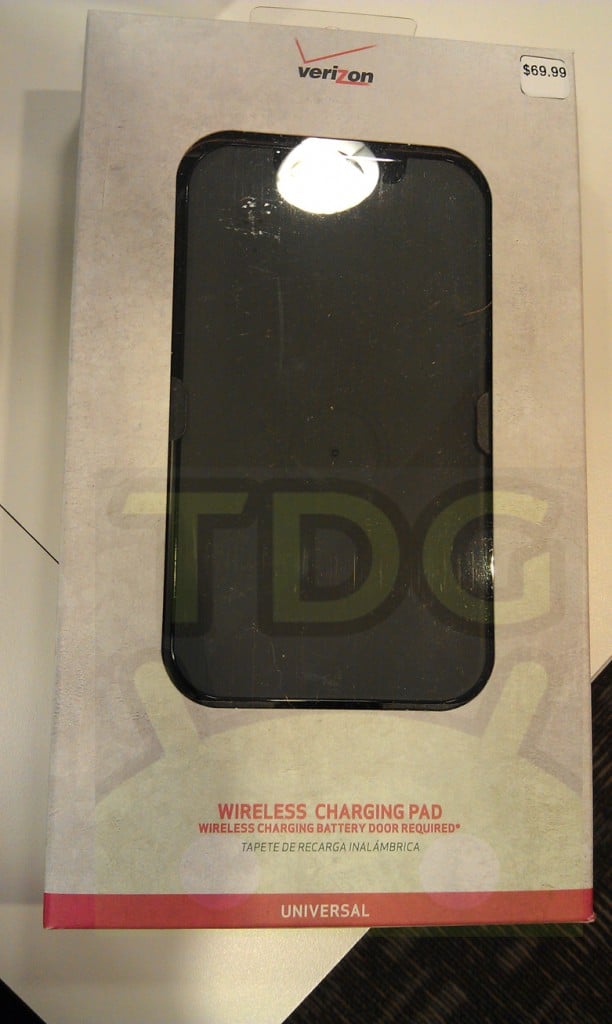 Via: The Droid Guy