More Destiny: The Taken King Events Coming Regularly
Players of Destiny: The Taken King can expect more limited time events in place of small packs of downloadable content. Developer Bungie confirmed the changes and discussed what they mean for the massive online role-playing game in general in a new interview out this week.
Senior Designer Derek Carroll discusses Bungie's evolving approach to releasing and financing add-on content this week in a new interview with Eurogamer. Destiny is a massively popular online role-playing game made that takes place in a far-flung future where Earth is under threat from unspeakable evil. The game was made specifically with video game consoles in mind.
It's available on the Xbox One, Xbox 360, PS3 and PS4. Earlier this fall Bungie and publisher Activision released The Taken King, a massive update to the game and much of its mechanics. The team hoped to enhance what had gone right with the original game and improve on the things the original failed at. The way Activision and Bungie handled downloadable content in the first year is a definite sore spot with those that've played the game and continue to do so.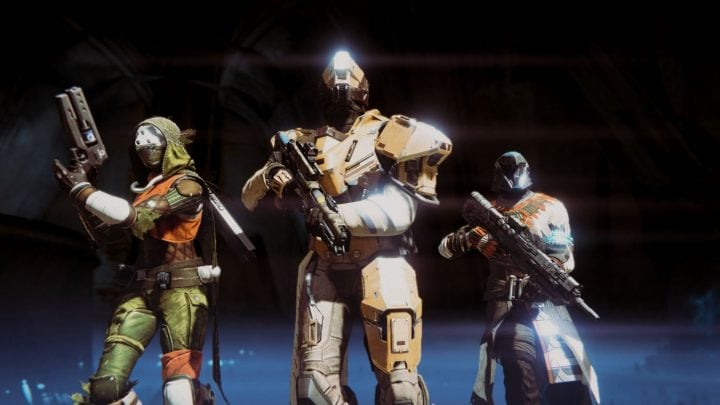 "With Taken King we are moving to more a more event-based model—things like Festival of the Lost and Sparrow racing," Carroll says. It seems keeping the community together no matter what content they had was the main motivation behind the change. "Rather than doing these giant, monolithic DLC packs, this way everybody who's an owner of Taken King can enjoy these things."
At Bungie there's a Live Team who's job it is to keep players happy and part of that involves delivering on new things to do. Going forward, this Live Team will try different things, adding activities in the game to do at regular intervals. Carroll says that this month's Destiny: The Taken King Sparrow event is one of the events planned by this Live Team. "Certainly, players can expect new events and new content throughout the next year. We're taking it one step at a time."
Part of the reason that Bungie and Activision are able to release content updates on a regular basis instead of large DLC packs is the new cosmetic upgrade system that came to Destiny recently. Bungie and Activision won't charge for downloadable content this year, but will charge Destiny players for cosmetic upgrades not essential to leveling up their character. These tiny purchases are called micro-transactions. Their presence in Destiny: The Taken King made some gamers very nervous.
"You don't need to buy anything to enjoy Sparrow racing , but if you want additional challenge you can get the Record Book which concludes lots of different challenges, keeps track of your stats, and gives you very targeted gear." Carroll is careful to not commit Bungie to only using micro-transactions to provide cosmetic upgrades. It's sounds as if it's still a balancing act Bungie and Activision are trying to master. On one hand, providing great content for those users willing to pay for it is a must. On the other hand, the items that these users get can't have a negative impact on gameplay as a whole.
Carroll does confirm that Bungie is looking into providing new emote slots for characters.
All told, it seems like Bungie is making the right move with Destiny: The Taken King, even if the rumors are true and the studio dropped plans to make downloadable content so that it could have more development time for the game's follow-up, according to Kotaku.
Destiny originally tried to take the console-style idea of DLC packs and release them for what's really a living and breathing role-playing more akin to a PC game. This new approach should keep things fresh and people excited for new events. It doesn't hurt that this new method of fresh content delivery is well-tested. Video game developers on PCs have released content updates to their games for free on a regular basis to keep their communities happy, then only charged for micro-transactions and character upgrades.