More iPhone 5 Parts Leak as Launch Nears
As the rumored September 12 launch draws closer it looks like we've reached the point where there's no more surprise in iPhone 5 leaks.
The newest leaks come for French site Nowhereelse by way of 9To5Mac, and they show the front panel assembly that recently leaked. The parts show the glass front panel of the new iPhone with the parts that attach to it. They also show the mysterious box that we once thought was the NFC chip, but 9To5Mac claims could be the earpiece speaker.
The front panel of the leaks also show the redesigned front of the new iPhone including the taller screen and FaceTime camera above the earpiece speaker. Shown next to a green iPhone 4/4S front panel the home button of the iPhone 5 also looks smaller, as we've heard rumored.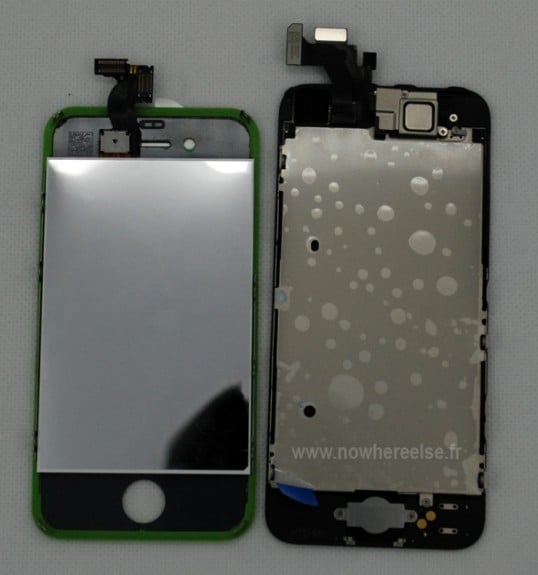 Other leaks include another possibly image of the logic board for the new iPhone. The board in the photo lacks any EMI shielding which means we get a clear view of the A6 processor that sits on it. Most rumors claim the new iPhone will use a modified A5X processor instead of the A6, however. This photo might prove true, but 9To5Mac has their doubts, and so do we.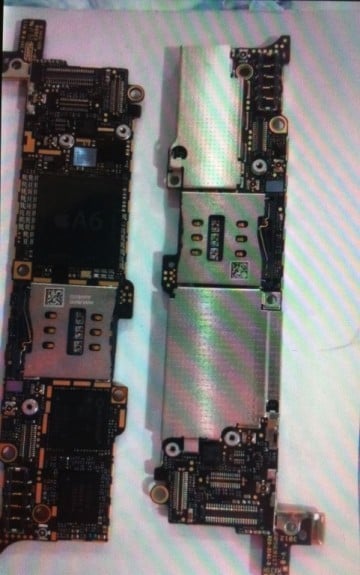 Now that leaks are starting to appear redundant, it seems we may just have to wait for Apple's launch event to see if there's anything new. Assuming most of the leaks we've seen are true, we've already seen most of the internals of the new iPhone.
Apple will likely announce the new iPhone on September 12. The rumors iPhone 5 release date is just nine days after the announcement on September 21.The new iPhone will likely have a 4-inch screen with a resolution of 640×1136, 4G LTE, a slightly larger battery, and a smaller dock connector.