More Mobiles Than You Can Shake a Stick At
If you want to know why we sometimes seem overwhelmed and just slightly insane as we cover Netbooks, UMPCs, MIDs, and other things mobile, go to this url from UMPCPortal and check out the picture. (The one accompanying this post doesn't do it justice.)
The URL will take you to a picture of all the devices in the UMPCPortal database that are currently being talked about, covered, marketed, etc .
And in case you haven't figured it out, UMPCPortal is a terrific resource for keeping track of what's happening in the mobile computing world.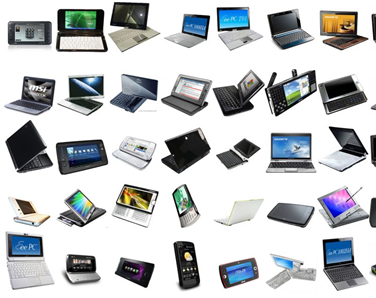 As an Amazon Associate I earn from qualifying purchases.