More on the Microsoft Courier Tablet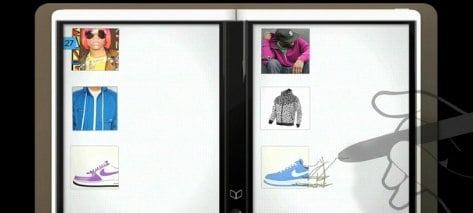 Gizmodo as posted another video of the Courier Tablet from Microsoft that shows more concepts of how you would interact with this new device. Again, thinking of Ken Hinkley's influences here the core metaphor seems to be an InkSeine like infinite journal that you can create and store data in. In this video the pen appears to be the only data input mechanism and intriguingly the hinge area looks to be a clipboard like reservoir for you to store info in before moving it to another location.
Also intriguing, even though what we are seeing are concept videos, the "what's up with the pen input" crowd already are starting to wonder about the marketing approach for this comparing it to that other big Tablet rumor from Cupertino. The gist of the scrutiny is that this (at the moment) looks like a data collection and creation tool as opposed to a media consumption device. Obviously it is way too early to tell on any of this from any quarter, but hey, I'm guessing there are some folks out there who actually do more with their computers than consume content.
Check out the video on Gizmodo