More Photos of Motorola's 10-Inch Android Honeycomb Tablet Emerge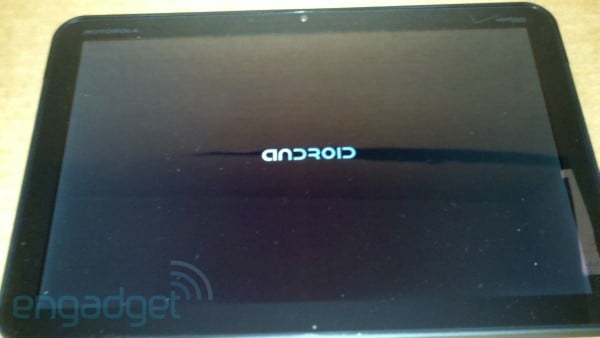 We're beginning to see now more details about Motorola's upcoming Android tablet, which will run on a tablet-optimized version of Android called Honeycomb, which is version 3.0 of the mobile operating system designed by Google. The tablet was originally spotted recently at the D: Dive Into Mobile event hosted by All Things Digital, and was previously rumored as the Stingray, the Everest, and could potentially be called the Trygon.
The tablet images that were obtained by Engadget shows a Verizon Wireless-branded device with a 10-inch tablet, though rumors have it that a 7-inch model may also be available. The tablet will have a 1 GHz dual-core NVIDIA Tegra 2 processor, gyroscope, 32 GB of memory, 10-inch 1280 X 800 multitouch display, 512 MB RAM, micro SDHC expansion card, micro USB, mini HDMI, 3.5 mm headphone jack, and connectors for a potential dock.
A previous tip to Engadget says that the high-end device will be available in UMTS, CDMA, and LTE flavors–whether these are three separate models or a "world phone" type devices with multi-mode radios to connect to different networks is unclear right now. Also, a 2-megapixel front-facing camera and 5-megapixel rear camera with LED flash round out the specs.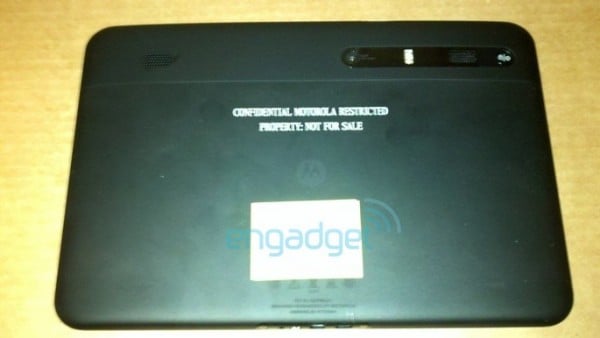 Via: Engadget

As an Amazon Associate I earn from qualifying purchases.