More Pokemon Go Details Coming in March
The Pokémon 20th Anniversary Super Bowl ad that aired last night has interest in the Pokémon Go release date at an all-time high. The Pokémon Company and Nintendo aren't ready to talk about the release yet, but that doesn't mean everyone is staying quiet about the new game. A calendar item added to the website for this March's Game Developer's Conference teases new Pokémon Go release details and more straight from Niantic Labs, the game's developer.
The CEO of Niantic Labs has plans to discuss Pokémon Go in great detail during GDC 2016, an entry on the show's website reveals. Like other games in the long-running series, Pokémon Go is all about letting players capture, trade and battle creatures that they find. The difference between Pokémon Go and other Pokémon games is their world. Pokémon Go uses GPS sensors and a special accessory to let users catch different creatures and battle with their friends as they walk around the real world.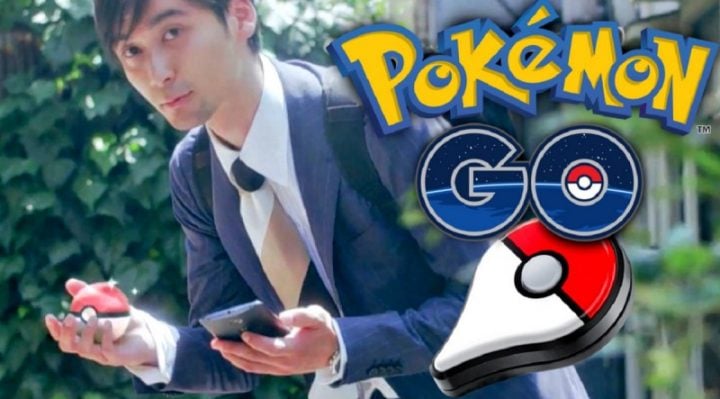 Update: We've learned more about the game's release since its reveal. Here's everything that we know so far.
The Pokémon Company and Nintendo confirmed they were working with Niantic Labs to develop Pokémon Go in September. Niantic last talked about the game in a profile late last year. Since then, we haven't heard anything about an official Pokémon Go release date or seen footage of the actual game running on an Android smartphone or iPhone.
"Attendees will get a first-hand, in-depth look at how players are interacting and exploring the world with one another through Pokémon Go." That's how the page for Niantic CEO John Hanke describes the Catch 'Em All: Pokémon Go and Real World Gaming session happening at GDC 2016.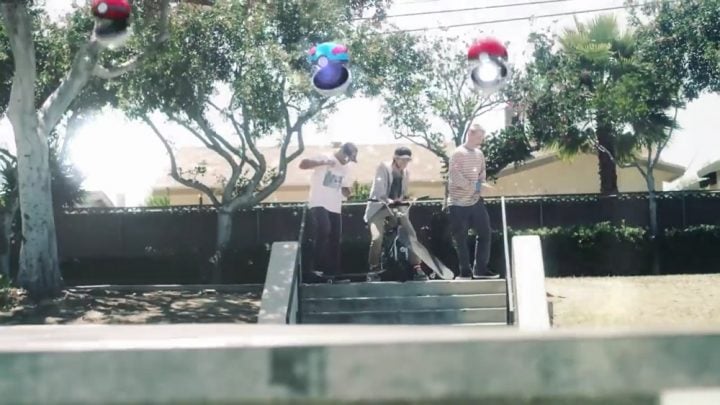 "Join Niantic founder and CEO John Hanke as he describes how the company has developed a unique vision for delivering a mobile Pokémon experience that gets would be trains into the outdoors," the description of the session concludes.
Time and date for the Pokémon Go session isn't detailed on the site right now, but GDC 2016 starts on March 14 and runs through March 18th.
Some reports indicate that Niantic could use GDC 2016 to reveal the Pokémon Go release date, but that seems more like an overreach at this point. It does seem likely that we'll finally get a detailed look at Pokémon Go's mechanics and the actual app that iPhone and Android owners will install on their smartphones.
Read: Pokemon Go Release Date Missing As Super Bowl Ad Debuts
Pokémon Go will mark the first time that the game has made it to smartphones in a big way. Nintendo has let the franchise out onto platforms besides its handheld consoles for years though, Pokémon characters are featured in every Super Smash Bros. game to date, beginning with the original on the Nintendo 64.
In hindsight, it seems likely that the Pokémon Super Bowl ad that aired this past weekend was a blatant hint at Pokémon Go. The ad features people from the real world all watching as others around the planet appear to capture and trade the franchise's creatures. Every person in the Super Bowl ad declares that they can do what they see other's doing. Towards the end of the commercial we see a real-life Pokeball, a device that's used to house and capture Pokémon, in a person's hand. He walks onto the field opposite of a few computer generated characters from the series.
Pokémon Go will be free and include in-app purchases for items. Niantic has confirmed that players will be able to trade Pokémon common to their area with friends.
Nintendo has other projects planned to celebrate the Pokémon 20th Anniversary. Pokémon Yellow, Pokémon Red and Pokémon Blue are all coming to the Nintendo 3DS on February 27th as digital downloads for $9.99 each. The New Nintendo 3DS Pokemon 20th Anniversary Edition bundle is also coming on February 27th for $199.99. It'll have Red and Blue already installed on it.

As an Amazon Associate I earn from qualifying purchases.