More than 200 Million Apple IDs – Key to iPad Success
Apple announced today that it has more 200 million Apple IDs have been registered. Apple IDs are required to make purchases using iOS devices, PCs and Macs. While Apple likely doesn't have 200 million active shoppers, that's a very impressive number. An Apple ID tied to a credit card makes it incredibly easy for iPad and iPhone users to quickly purchase apps, music and other digital content.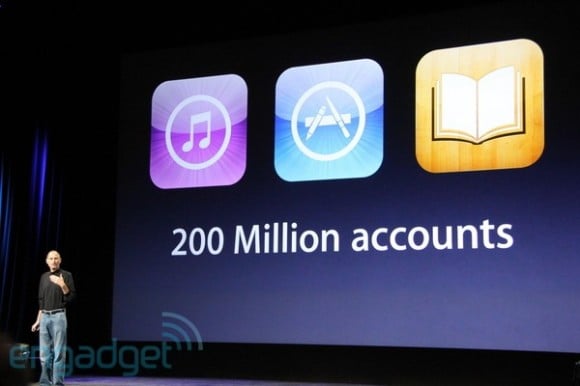 The 200 million Apple IDs are a key asset to the success of Apple's mobile ecosystem. It is this large pool of users that will continue to attract developers over the long term. Apple mobile device users spend several times the amount of money on digital content than their Android counterparts.

As an Amazon Associate I earn from qualifying purchases.