More Windows 7 Screenshots: Windows Explorer, Communications Library, Connecting Displays
In addition to the screenshots we've posted for Windows 7 Tablet PC TIP, math input panel, and Windows 7 Log On keyboard, here are some other miscellaneous Windows 7 screenshots from various utilities and widgets.
By the way….it is worth pointing out that I have yet to run in to a single application incompatibility in my testing of Windows 7. Every app I've installed under Vista has installed and run perfectly under Windows 7.
Windows 7 Explorer – notice the new grouping under Libraries, and new option called Communications. When searching and looking through Explorer, everything is stored under the Libraries context ( Communications, Documents, Pictures, Music, etc)
The Communications option will allow you to search multiple Communications libraries from Windows Live, Outlook ( calendar, email, etc), and then work with those communication items.

Doing a Windows key + P launches this display connection utility, which is much nice and quicker to get to than the Mobility Center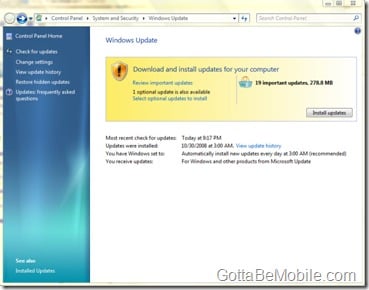 Windows Update – 1st screen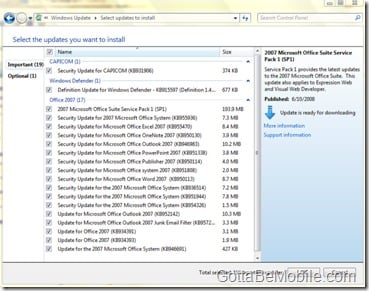 Windows Update – Reviewing Updates screen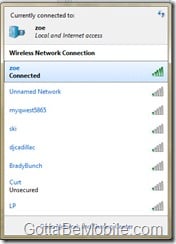 Network connectivity a single click popup from the task tray – a HUGE improvement over the previous version
Windows 7 Personalization

As an Amazon Associate I earn from qualifying purchases.