Morning Wrap Up: Toshiba Business Notebooks, Reviews and News
This morning in Notebooks we go hands on with the new Toshiba Tecra and Portege business class notebooks which have just launched and share a screen protector that will make your glossy notebook screen anti-glare and anti-reflective. We also share some news about gaming notebooks and 3D gaming.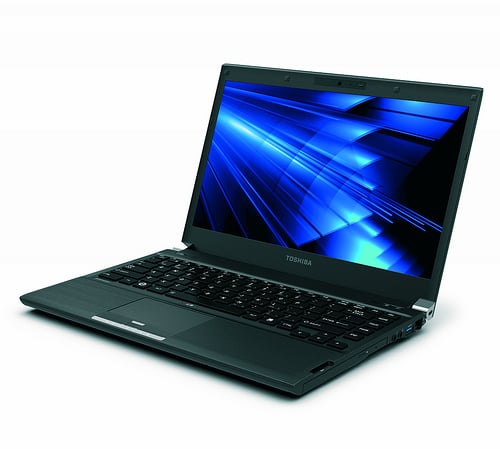 The biggest news of the morning is the launch of the new Toshiba business class notebooks which include the Toshiba R830, a followup to one of our favorite notebooks, the Toshiba Portege R705 .This ultraslim notebook has a 13″ display, is lightweight and still manages to pack in an optical drive.
Toshiba Portege R830, Tecra R480 &R580 Hands On:
You can see the Toshiba Business Notebook Lineup below;
Additionally, we have a review of the NuShield DayVue antireflective screen protector which will cut the glare and reflections on your notebook screen. The NuShield DayVue didn't give us a major difference on the MacBook Air, but when you look at it on a very glossy consumer notebook the difference is very noticeable.
If you are into gaming, we have some other news you may like. Dell Canada let slip an 18.4″ gaming notebook, the Alienware M18x which is set to ship in May in Canada and will likely arrive in the U.S. soon.
If you game on a 3D notebook, you should check out LaptopMag's tests which show a noticeable degradation in gamign performance with 3D mode enabled for two new 3D notebooks.

As an Amazon Associate I earn from qualifying purchases.