Morning Wrapup: Blue Label Notebooks, MSI X370 and Windows 8 Rumors
This morning in Notebooks, we have a pair of exciting Blue Label Notebooks from Best Buy, details on the release of the MSI X370, news on Windows 8 running on Flash drives and some fun Toughbook uses.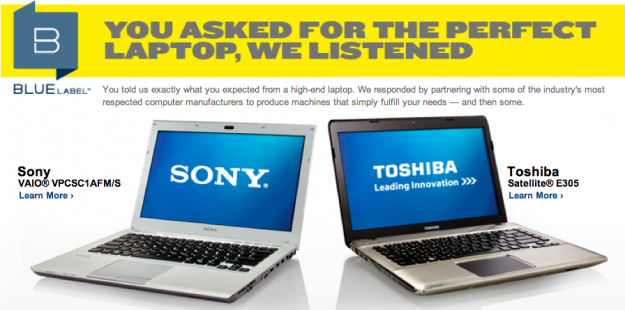 The Best Buy Blue Label 3.0 notebooks have just gone up for preorder at Best Buy with some really cool features. The 14″ Toshiba E305 and the 13.3″ Sony VAIO will come with Seagate Hybrid hard drives, Sandy Bridge processors, WiDi 2.0, Anti theft features, standard 2 year warranty, backlit keyboards and more. These notebooks start at $899 and come with the WiDi 2.0 adapter. We are expecting to get the Toshiba E305 in soon for review.
The MSI X370 is an ultraportable AMD powered notebook that is half the price of competing MacBook Air and Samsung 9 Series notebooks, but hopes to compete on both looks and power thanks to the Fusion APU. The MSI X370 is available now for $599, full details at Notebooks.com.
Windows 8 will reportedly be able to run on USB drives when it arrives in 2012. This will be useful in corporate settings where users should be able to use the USB bootable Windows 8 to repair systems. We also expect the feature will come to "normal" users down the road with community hacks.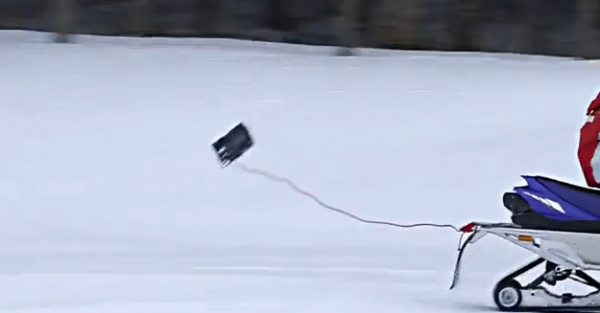 Finally, we have two cool Panasonic Toughbook videos to share. First up is a Snowmobile pulling a Toughbook through the woods, including a bounce off a tree, without damaging the rugged notebook. A fun video to watch, and something we don't recommend you try at home.
We also have video of Girl Talk, the DJ and producer, showing Rolling Stone how he uses his notebook, a Panasonic Toughbook CF-74, to make music for his live shows.

As an Amazon Associate I earn from qualifying purchases.