Morning Wrapup: Notebook News for March 31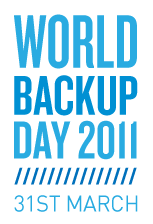 Good news in Notebooks, Samsung notebooks are not shipping with keyloggers installed, MSI has started shipping Sandy Bridge gaming notebooks again and we have a ton of online storage deals to celebrate World Backup Day. We also have some news about Windows 8, and when you might expect to see a Windows 8 beta.
There was an uproar late yesterday when NetworkWorld reported that Samsung Notebooks were shipping with a keylogger installed, but further research indicates that the detection was a false positive. The problem stems from VIPRE antivirus mis-identifying the Slovenian windows language folder as StarLogger, a commercial keylogging application.
Over at Notebooks we detected the same issue on the Samsung RV511, but it turns out that multiple sources have confirmed the VIPRE software was indeed wrong and Samsung notebooks are safe to use.
MSI Also announced yesterday that the company would resume shipping Sandy Bridge notebooks including the MSI GT680R and GE620R and is offering an extended 1 year warranty for all Sandy Bridge notebooks sold as part of the MSI Quality Assurance Program.
Today is World Backup Day, and in order to get you in gear and backed up, Notebooks has rounded up a collection of World Backup Day Deals on storage an online backup services.
We are also giving away a 30GB SugarSync Account to one reader who tweets the following
I'm in to win a @SugarSync 30GB/year account from @Notebooks.com  Find out How & Check Out these Backup Deals -Notebooks.com/go/BackupDay
In other news, Windows 8 has been sent to Manufacturers to preview and we expect to see a Windows 8 beta by fall 2011. Internet Explorer 9 also takes the crown in a battery browser test. The testing was done by Microsoft, but there is plenty of data to backup the claim. Head over to see how your favorite browser compares.

As an Amazon Associate I earn from qualifying purchases.