Mortal Kombat X: 3 Things to Know Ahead of Release
Fighting games are an art form. When done right, the fighting game is a balance between having easy-to-learn combat controls and giving genre lovers the depth and breadth that they need. Graphics need to be great, but not so over the top that they take away from the arcade feel of brutalize your opponent and ripping out his spine. Mortal Kombat X is NetherRealm Studio's latest take on the long running fighting franchise.
When it arrives on the Xbox One and PS4 next week, Mortal Kombat X will include new ideas about fighting games. It'll have a new story mode and change how fighting games are judged in the future.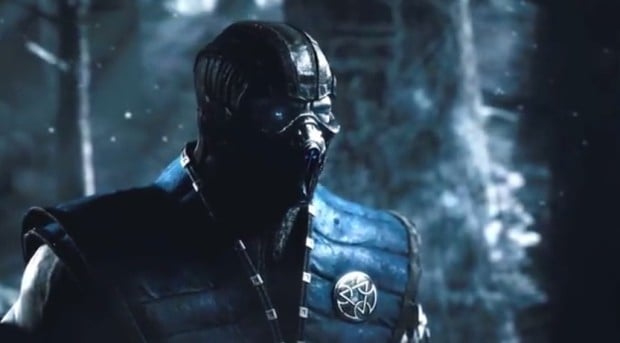 Here are 5 things to know ahead of the release of Mortal Kombat X.
The Basics Are Still The Basics
As far as the actual fighting is concerned, things haven't changed that much. Mortal Kombat X is still trapping an opponent in and corner and using a quick succession of attacks to beat him down until he can't fight anymore. In this game you'll still learn new combos and try to take down enemies as quickly as possible, but there are some extras.
Fatalities have long been a staple of the Mortal Kombat franchise, but here they've been ramped up for even more gruesome kills. A new meter governs when Mortal Kombat X players can pull off certain special attacks. Successfully land more combos and the meter fills up faster.
Besides one to one matches Mortal Kombat X also has 2 player ranked matches, a Test Your Luck Mode, a Survivor mode and a King of the Hill Mode. Tower Mode will forces users to fight in ever-changing conditions. Another mode forces players to take the side of a distinct faction. The Faction Mode reaches across devices, meaning users are playing with others from either the Xbox One or the PS4.
Additionally, there's a story mode that'll reveal what's happened to some of the main characters like Raiden.
Mortal Kombat X is Coming to Everything
Video games normally have a few different versions to choose from.  Mortal Kombat X is pretty much coming to anything and everything that has a display.
First there are the current generation living room consoles. April 14th is the release date for Mortal Kombat X on the Xbox One and PS4. Additionally there are other versions coming on for the iPhone and iPad. NetherRealm and Warner Brothers, the game's publisher, are simply trying to hit all the things that people currently play their games on these days.
A second launch for Mortal Kombat X is scheduled for June 2nd. On this day Warner Brothers and a third developer will release Mortal Kombat X for Sony's PS3 and Microsoft's Xbox 360. A few weeks ago Warner Brothers broke the release for these versions into a separate window so that it could release current generation versions of the game on time.
Read: Mortal Kombat X Release Date Delayed for Some
Basic versions of Mortal Kombat X for the Xbox One, Xbox 360, PS3 and PS4 will all cost $60. Microsoft's Xbox Store is already taking pre-orders for digital copies of Mortal Kombat X. The PlayStation Network is taking digital pre-orders too.
There's A Lot to Choose From
A basic version of Mortal Kombat X might cost $60, but prices certainly can go up from there. First, those basic copies of Mortal Kombat X don't include anything other than the pre-order bonus that each retailer hands out when you purchase a game with them instead of going somewhere else.
Video game retailer GameStop is offering the Mortal Kombat X GameStop Exclusive Limited Edition version of the game for $99.99. Pre-ordering the Limited edition of Mortal Kombat X anywhere gets buyers an unlock code for Goro. He's a legacy character from one of the past games. Those who pick up the GameStop Exclusive Limited Edition also get the Cold War Skin for Scorpion.
What users are really paying for in that $99.99 bundle is a code to unlock a ton of content called the Mortal Kombat X Kombat Pack. The Kombat Pack is really just another name for a Season Pass. An Iconic Guest Pack unlocks tons of characters from different franchise with their own assortment of fatalities and brutal attacks. For example, horror movie character Jason Voorhees is included in the Iconic Guest Pack. He's most known for running around wearing a hockey mask and brandishing a different sharp objects. The Kombat Pack also includes classic characters from the past games.
Amazon will carry basic versions of the game. Also available is the Mortal Kombat X Kollector's Edition by Coarse. For $199 Coarse Edition buyers get the game itself, the Kombat Pack and a Scorpion figure in a collector's box. There's also the Mortal Kombat X Amazon Exclusive Import. It includes a special art guide, figurine, Kombat Pack, comic book and steel card. Unfortunately, it's sold out at Amazon currently.
Again, Mortal Kombat X arrives on the Xbox One and PS4 April 14th. It won't come to the Xbox 360 and PS3 until June.

As an Amazon Associate I earn from qualifying purchases.