Motion Being Aggressive in Wake of Apple Tablet Tsunami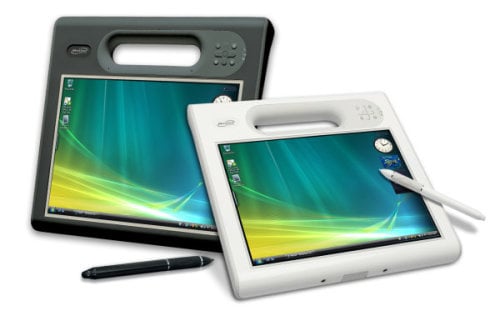 Give Motion Computing credit. They are at least trying to be aggressive in the wake of all the hype/rumors/buzz/genuflecting that is going on about the Apple Tablet.  There's speculation that Apple is looking at it's game changer as a vertical market device in addition to a consumer device and the medical profession has been mentioned often as a part of that.
Well, Motion has some tenderhooks into that market and isn't going to let them go easily it appears. In a ComputerWorld article Motion's Mike Stinson is quoted as saying that he doesn't belive Apple's Tablet will be strong or durable enough for use in medical facilities or other verticals like construction. He also says that medical professionals would prefer a stylus for entering data.
You have to give them credit for being out front.

As an Amazon Associate I earn from qualifying purchases.