Motion CL900 Docking Station and Accessory Module
Motion Computing's CL900 Tablet PC might look like a consumer slate at first glance at first glance, but the device is all business. The docking station and accessory module look sharp and will help businesses adapt the CL900 to their needs and working environment.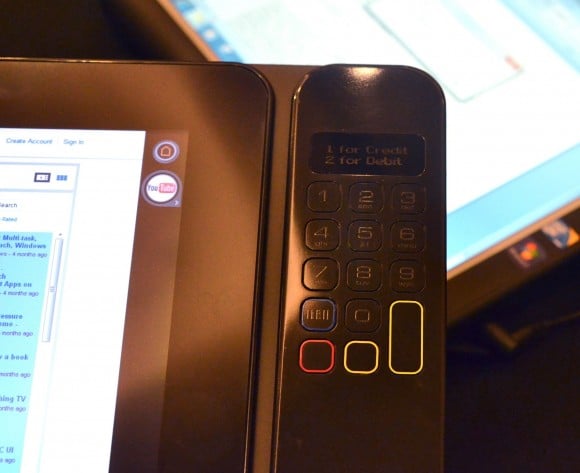 In these photos you can see how the CL900 might be configured for retail environments.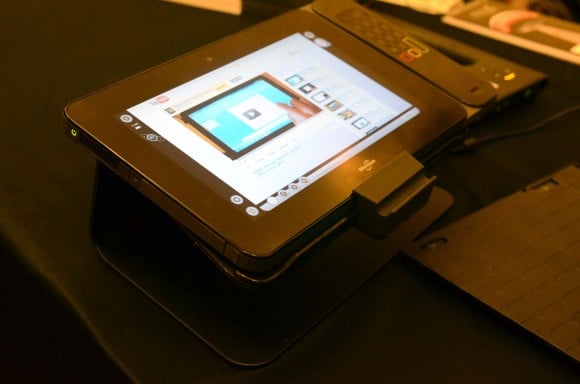 The docking station has a trio of USB ports, an Ethernet port and AC input.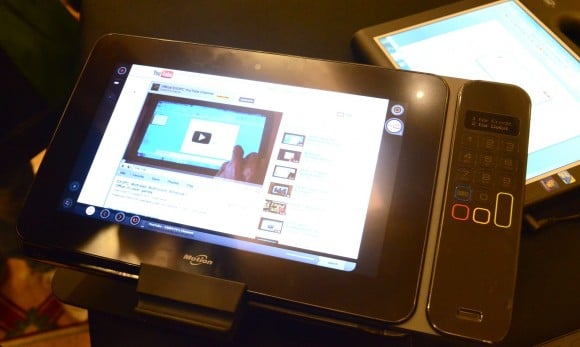 You can read more about the Motion CL900 here.