Motion Computing Offering $500 Off J3400 Tablet PC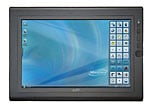 Does Motion Computing's new J3400 Tablet PC tickle your fancy? Well, if you are hankering to learn more, then be sure to attend one of their upcoming webinars. By attending, you'll also get $500 off! The webinars are Tuesday, April 7 @ 11 am CST and Thursday, April 9 @ 1 pm CST. Details below:
Join us for a webinar to learn about the J3400's integrated features and unique design and you can get $500 off a new J3400. Attendees will also have the opportunity to hear how Motion's tablet PCs are helping companies, across industries, significantly improve productivity by taking technology directly to the point of service.

Details on how to take advantage of the discount will be given at the end of each J3400 webinar presentation. Terms and Conditions found here.