Motion Computing Talks Enterprise Tablets and Productivity
AT CES 2012 we caught up with Mike Stinson, the Vice President of Marketing for Motion Computing, a Tablet PC manufacturer known for rugged and work friendly tablets.
We've looked at how company's like SAP are expanding tools and deploying Android tablets and the iPad into the Enterprise segment, but sometimes a consumer tablet just won't cut it.
Stinson chats with Xavier Lanier of GottaBeMobile about how these tablets are used by the people who care for you at the hospital, ensure the safety of buildings and perform other business critical tasks.
As Stinson points out, one of the big benefits of using a tablet like the Motion CL900 is that you can take all the data and applications from your desk and office into the field. Stinson claims that construction sites that deploy tablets like the CL900 are able to cutting weeks off of the construction process thanks to having data and applications on hand.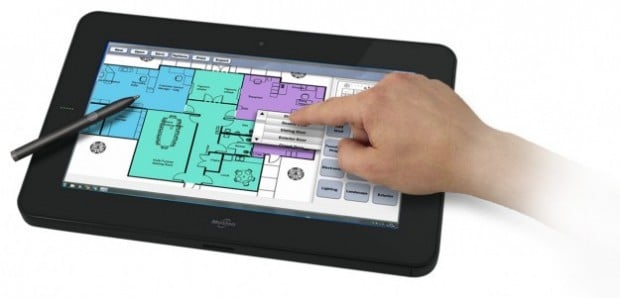 The Motion CL900 offers several other things you won't find in an iPad, at least without tacking on tons of aftermarket accessories. The Motion CL900 is MILSPEC rated for durability in harsh work conditions and can be mounted in a variety of places such as on a counter or in a vehicle. The display is also designed to be usable in the sunlight.
Read: When Only Windows Will Do: 5 Windows Slates You Can Buy Today
Many of us were concerned that Windows Tablet PCs would disappear after the introduction of the iPad, but Stinson says that the iPad has actually helped boost the awareness of tablets and the end user's comfort level with touch on their iPads, Android tablets and smartphones.
We'll have a closer look at the effect of the iPad on Enterprise tablets later this week.

As an Amazon Associate I earn from qualifying purchases.