Moto 360, Moto X2 and Moto G2 Release Confirmed
This morning, Motorola confirmed the announcement date for the Moto X2, the new Moto G, and the highly anticipated new Moto 360 smartwatch. The company revealed they'll be holding a press event on September 4th, the day after Samsung's Galaxy Note 4 event on the 3rd, to announce four brand new products to the mobile space.
Of course we have a good idea of what those are, but the invite essentially confirms everything we'll be seeing early next month. All three gadget mentioned above will be announced, as well as a fourth device at the Moto headquarters in Chicago.
Read: Moto X2 Release Date Rumors Emerge
For months we've been waiting for new devices from Motorola that would follow up the popular customizable smartphones from 2013, and they're finally coming. We've been following rumors of a Moto X+1 (which will likely be called the Moto X2) for months, as well as the progress on Motorola's Android Wear smartwatch, and now all the details are coming together.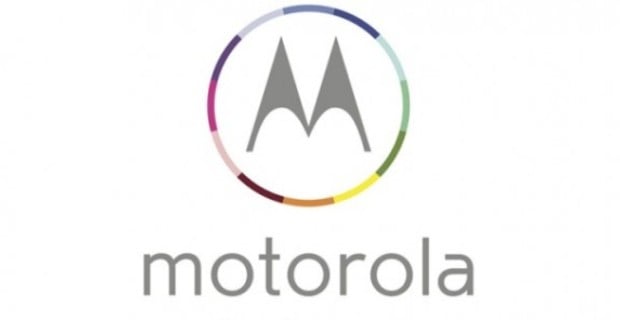 Over the course of the past few months, dating back as far as March, rumors have been swirling that a successor to the Moto X would be announced sometime this summer. The original Moto X was revealed in August and arrived as the first fully customizable phone. Motorola offered 18 different custom colors, accent colors around the camera and buttons, engravings, and even wood backs made from Bamboo or Walnut, to name a few.
It was a highly impressive device with mid-range specs that didn't compare to the Galaxy S4 or HTC One, but was still extremely impressive. The affordable and well-performing device didn't do as well as they expected, but the smaller Moto G released a few months later did.
However, this year Motorola is back with a trio of impressive new products that will all be announced on September 4th. The media invite had a nice animated GIF shown below, and once you take a closer look at it you'll know exactly which new toys will be announced early next month.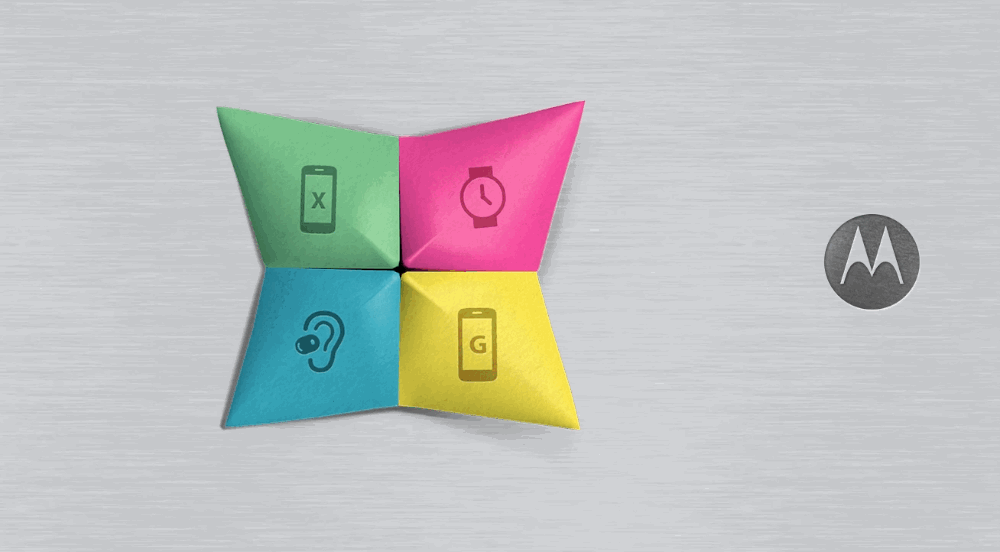 After giving it a close look the four squares all hint at something. For one, it shows four different colors which follows along with the array of customization options the company delivered with its smartphones in 2013, but each square also reveals the smartphones and gadgets that will be announced.
For months we've been following rumors about a device called the Moto X+1, which will likely be announced as the all new Moto X2. Then lately a few leaks and images have confirmed a new Moto G2 is also in the works, and now we know they'll both be revealed alongside the Moto 360 Android Wear smartwatch and some sort of bluetooth headset or accessory of sorts.
For those who aren't quick enough to catch the GIF above, here's a screenshot.
There you have it. Motorola confirming the Moto X and G successors, the smartwatch, and the other accessory all will be debuted on September 4th. So when will they be released? Earlier this week a rumor suggested Motorola's new devices will be available around the globe on the 10th of September. Meaning they'll be available just six days later. That's doubtful, but we've seen it done in the past with the HTC One M8.
According to various leaks and rumors the new Moto X2 will sport a 5.2-inch 1080p HD display, a quad-core Snapdragon 801 processor with 2GB of RAM, a 12 megapixel camera, micro-SD support, Android 4.4.4 KitKat, and have a large 2,900 mAh battery. This is bigger than the Galaxy S5 battery, and should provide excellent battery life to the device.
Recent images have emerged showing the same customization including wood, and we've even heard leather options will be coming as well. Add on front facing speakers and a wallet-friendly price, and this may be one phone worth waiting for.
The image shown above is reportedly the new Moto G, which was Motorola's most popular smartphone ever, and their best device of 2013. It was a budget phone for under $200 contract free, but had low-end specs that couldn't compete with the rest of the competition, but was hugely popular around the world.
The new Moto G2 will reportedly have a 5-inch 720p display, a better 8 megapixel camera, and an improved Snapdragon 410 quad-core processor with 1GB of RAM and a micro-SD slot. This is another image confirming Motorola's new slew of phones will all sport front facing speakers, something that is gaining popularity in the smartphone space.
Then of course we have the Moto 360 smartwatch, which we know everything about already. It's going to be a busy few weeks for tech fans and smartphone buyers in September, so stay tuned to GottaBeMobile for all the details.

As an Amazon Associate I earn from qualifying purchases.