Moto 360 Release Date & Rumor Breakdown
When the Moto 360 smartwatch running Google's new Android Wear operating system was announced it instantly struck a chord with consumers and enthusiasts. Offering a premium watch experience that also runs a new Android-based mobile operating system designed strictly for wearable devices.
Google first revealed Android Wear back in March, which was met by announcements of the Moto 360 and an LG G Watch, but since then the details have been very few and far between. Last month Google debuted and released Android Wear to the public by partnering with and launching the LG G Watch and Samsung Gear Live, both which are available today from the Google Play Store.
Read: 10 Moto 360 App Concepts You Need to See
With two Android Wear-powered watched already available, consumers have either grabbed one or are anxiously awaiting the Moto 360 instead. One of the biggest questions prospective buyers have regarding the Moto 360 smartwatch is when can they get one, and for how much. All Google and Motorola have to say is "coming later this summer" which doesn't give buyers much to go on. That being said, read on for five things or rumors potential buyers need to know about the Moto 360.
Android Wear is a brand new operating system that's still in its infancy, but there's a lot of promise here. Whether you're a fan of the smartwatch or not, Android Wear is expected to be in smartwatches, potentially Google Glass, and any other wearable devices in the near future. For now though, it's all about watches, and Motorola has one many buyers are patiently waiting for.
So what makes the Moto 360 better than the two options available today or why should you wait for it? That's a hard question as everyone has different wants, needs, or price points they can manage. That being said, here's a few important aspects you'll need to know about.
Release Date
First things first, when will it get released? The Moto 360 is an extremely exciting product that has a lot of buyers excited, but we have no clue when it will be available. We know nearly everything about the device already, except for a price and release date. However, multiple leaks and details have arrived that give us a good idea of what to expect.
Recent rumors suggest the Moto 360 will be launched alongside a brand new Moto X+1 smartphone around the middle of August, meaning the release date could be just weeks from today. Earlier rumors claimed a July release date, but those were unfounded and are obviously wrong considering July is coming to a close.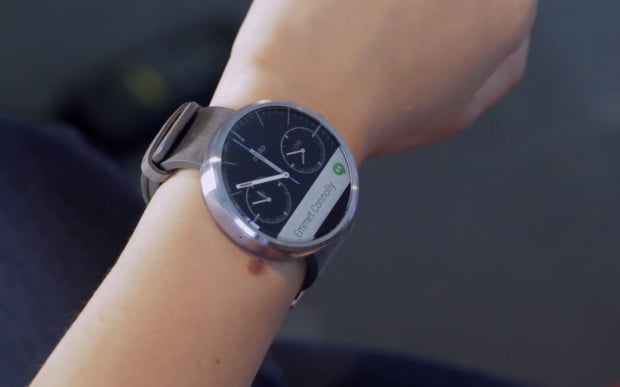 It's worth noting that Google gave away the G Watch or Gear Live to Google I/O attendees at the end of June, and promised they'd all get the Moto 360 when it arrives "later this summer" suggesting the release is closer than we all think. At the same time, summer ends at the tail end of September, so we can't say for sure. That being said, summer ends for those going back to school much sooner than that, which has many expecting the rumored August release date above to be accurate.
Price
While most reports (including ones from Motorola) suggest this summer for a release date, we don't have a firm day. That said, one online retailer has already reportedly outed the official price in the UK (link now dead, page was removed), as well as a price for the US model. MobileFun states the Moto 360 will retail for $279 in the United States, although we can't say which model or option that will be.
As a comparison the Samsung Gear Live and LG G Watch are $199 and $229, respectively, but the Moto 360 has a lot more going for it that could cause the price to be somewhere north of $250.
Read: Android L Coming to Android Wear Later This Year
Before the pages were removed by MobileFun, a quick look at both of the product pages suggested the £199.99 UK and $279 USD pricing was for the "Motorola Moto 360 – Metal" variant. Which lends credence to the idea we could be seeing a lower priced model without a fancy metal band, one using a leather or customizable color-coordinated strap. This, brings us to our next point.
Customization
Just like the popular Moto X smartphone that launched last year, it appears as if Motorola will have an array of customization options for the Moto 360 smartwatch. For one, we're hearing it will launch at the same time as the new customizable Moto X+1 smartphone, and a recent video teases tons of customization for the Moto 360 smartwatch.
Below is a video released by Motorola talking about the design of the Moto 360, and the device in general. It's only 60 seconds long but we see them eying how it looks next to a pallet of leather colors, suggesting users will have an array of different leather, plastic, and metal watch bands available at launch.
While showing off and talking about the Moto 360 we see the device being held up against different color leathers. While we don't expect there to be too much customization, it sounds like users will get to choose between a black or aluminum watch face, and multiple textures, colors, and materials for the watch band.
The image above you see the multiple leather options, and behind it is potentially 6-7 different bands that could be sold on MotoMaker.com along with the new Moto 360. If what we're seeing in this video, and hearing from the rumor mill is accurate, buyers may get to choose what color of watch and even the band type, style, or design.
Specs
At this point we know what the Moto 360 looks like, how Android Wear operates after using the other watches available today, but the final specs of the Moto 360 have yet to be announced. As we saw with the Samsung Gear Live and LG G Watch, Google isn't requiring things to be specific. The Gear live has a smaller 1.63-inch screen with a high 320 x 320 resolution, while the G Watch is 1.65-inches and only 280 x 280.
The Moto 360 has a round watch face vs square from the others, so it will be interesting to see what they claim the actual screen size to be, and the resolution. The hands-on videos floating around as of late makes it look impressive, and the screen should be at least 280 x 280, if not higher.
Read: LG G Watch vs Samsung Gear Live: Battle of Android Wear
While we don't know the final exact details of the new Moto 360, there are a few important specs readers and potential buyers will want to know about. For one, it will feature Qi wireless charging. Meaning you won't have to strap it to any weird docks like the Samsung Gear live, or find a port and plug in a cord. Simply take it from your wrist and drop it on the wireless charger, and you're good to go.
Then, there's one more added feature we didn't know about until today. In a new Moto 360 hands-on video from TechCrunch we see the Moto 360 in action, and learn about one hidden feature on the front. The watch face isn't 100% round as there's a small black bar near the bottom. This gives notifications a neat squared off look before the rounded edges, but this actually has a purpose.  See for yourself in the video.
The Moto 360 has a display driver handling all the tasks, as well as an ambient light sensor. The other Android Wear watches only have brightness settings that are hard to toggle, and if you have it set low you'll barely be able to see the screen in the outdoors. The Moto 360 will adapt to nearby light for the best viewing experience, while also saving battery life.
Lastly, the Moto 360 face is covered with Sapphire glass, vs Gorilla Glass or some other materials used on smartphones. This is something many are just learning about from the iPhone 6 leaks, but it essentially ensures almost nothing will be able to scratch or break the screen on your new watch and gadget. Most high-end watches use something similar. Oh and in case you forgot, the Moto 360 is water-resistant.
Availability & Competition
Above we go over when we can hopefully expect the Moto 360 to be available, and for how much. Your next question is probably where can you get one, or try it out. We're hearing the Moto 360 will be available from the Google Play Store, MotoMaker.com, Best Buy stores (so you can try it on before you buy) and potentially from some mobile carriers like Verizon and AT&T in the near future.
Android Wear watches don't sell out as fast as smartphones like the Galaxy S5 or Nexus 5 did, but you'll want to snag one the moment they're available in case they end up selling out from the Google Play Store or on Motorola's website.
So what about the competition? What else could be coming? We're hearing Samsung has at least one more Android Wear watch coming sometime this year, and when Google first debuted the operating system we learned HTC has a watch in the works, Fossil Watch Group, and potentially many others will all join in.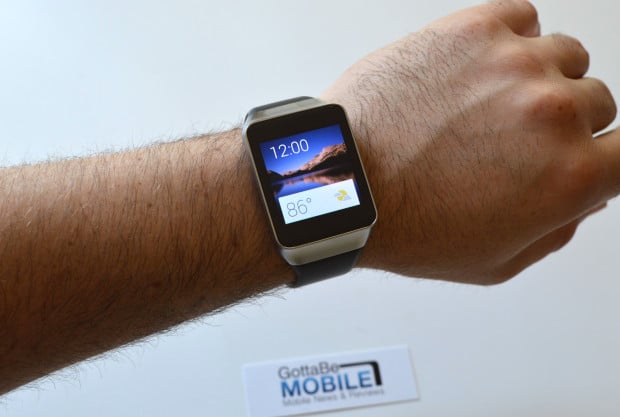 So what this means is that while there's only two Android Wear watches available today and the Moto 360 is likely coming sometime next month, by the end of the year the options and choices will be much broader for those wanting a smartwatch.