Moto 360 Release Reportedly Pressures Competition
A new report claims that Samsung, among others, will soon launch a brand new Android Wear smartwatch to take on the incoming Moto 360. Multiple reports have surfaced claiming that both Samsung and LG are feeling the pressure from the Moto 360, and have changed pace to quickly offer new Android Wear designs in the near future.
When Google announced Android Wear in March the Moto 360 instantly gained popularity for being a round smartwatch, rather than a square screen offering no style, and looking more like something out of a Sci-Fi movie. The LG G Watch and Samsung Gear Live both were announced and released in June, but it sounds like the Moto 360 has both companies on their heels, preparing something different.
Read: Moto 360 Release Date & Rumor Breakdown
Earlier today LG came out swinging by teasing a new LG G Watch R (R for Round) claiming they'll have something to announce in early September to rival the Moto 360, and now we're hearing Samsung will do the same.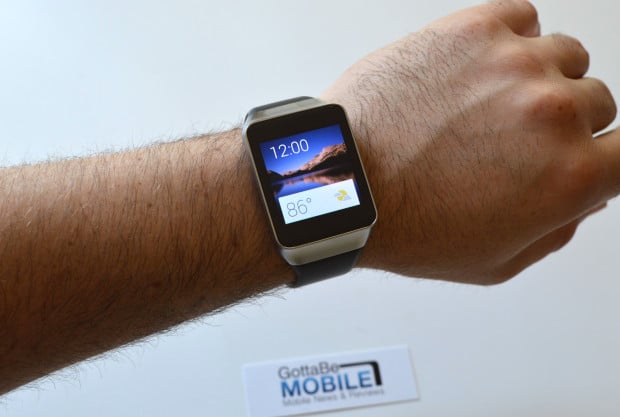 After a few months of waiting Google finally released Android Wear to the public with both the LG G Watch and Samsung Gear Live. Two Android Wear watches that are available today from the Google Play Store and select retailers. While we don't have any sales numbers, it's been loudly confirmed by buyers and fans that they prefer the round watch-like looks and style of the Moto 360.
So much in fact that most comments we've received thus far suggest buyers passed on the others, in favor of waiting months for Motorola's option instead. We're hearing the Moto 360 could be released on September 10th, but by then we could be getting an early look at new round watches from both LG and Samsung, not to mention a few others coming to market as well.
Motorola said the new Moto 360 would arrive this summer, but so far we've yet to hear any actual release dates aside from the September 10th rumor mentioned above. This gave both LG and Samsung time to prepare something else, devices which could potentially spoil the Moto launch.
It's clear the Moto 360 is putting pressure on the competition, but how much remains to be seen. SamMobile claims a round and stunning Samsung smartwatch is coming soon, but sadly didn't have too many other details to go along with the report. While we can only assume it will run Android Wear, that wasn't confirmed by the leakster.
LG will be showcasing their new round Android Wear smartwatch in the next few weeks at the annual IFA event, and ASUS will have a new smartwatch on display too. ASUS, the popular PC and Android tablet manufacturer, are busy teasing a curved display Android Wear watch that may even have a front camera on board. That may sound like a bit much, but we'll know what both groups have in store once IFA kicks off the first week of September. PhoneArena suggests ASUS' watch may cost only $149, $50 less than the cheapest competitors watch.
Read: HTC One Wear Watch Leaks Continue to Emerge
One thing is clear, and that is the Moto 360 is an extremely popular smartwatch that should be wildly successful once it finally arrives next month. However, with the wait being so long and at least two other round watches coming soon, they may see others wait for the next best thing. We can expect Android Wear-powered smartwatch options to arrive this fall from Samsung, LG, Motorola, ASUS, possibly HTC, and even the Fossil Watch Group.
This means that while there aren't too many options for the new technology yet, by the end of the year the choices will be wide open for consumers to choose as they'd like.

This article may contain affiliate links. Click here for more details.