Moto 360 Smartwatch Pricing and Details Emerge
With the Samsung Galaxy S5 and HTC One M8 both already here, and the LG G3 quickly approaching next week, the next major device many consumers are looking forward to is the upcoming Android Wear smartwatch from Motorola called the Moto 360. Google announced Android Wear back in March as a new Android-based operating system geared at wearable devices like the Smartwatch, Google Glass, and potentially anything else that's wearable. Instantly two main smartwatches were announced. The LG G Watch, and the impressive Moto 360 we're talking about today.
Read: 10 Moto 360 Smartwatch App Concepts You Need to See
Over the past few months Motorola and Google have both been relatively silent with additional details regarding both Android Wear, and upcoming devices like the Moto 360. While we've heard a few rumors of a July release date, possibly with a $350 retail price tag, today Motorola potentially revealed something much lower, and it should have consumers excited.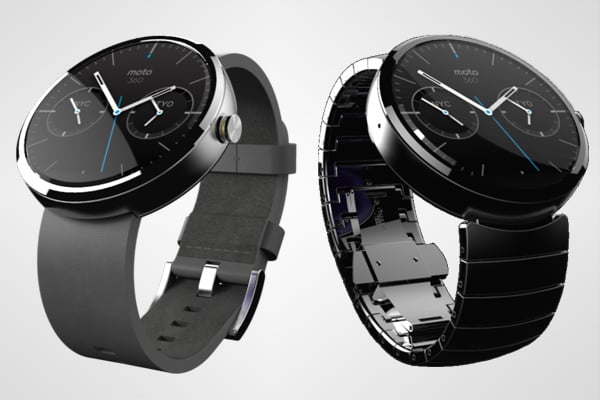 The Moto 360 is shaping up to be one of the best smartwatch options available inside of 2014, especially considering we haven't seen much from any of the competition. When compared to the square and unoriginal designs of the LG G Watch and Samsung Galaxy Gear line, the Moto 360 is quite compelling. Motorola is aiming to offer a piece of fine jewelery for telling time first, and a smartwatch second. Ever since the first announcement and quick teaser videos consumers and prospective buyers have been patiently waiting for more details from Moto. Those waiting for more details will be happy to know that Motorola is about to get started this afternoon. Today they announced a brand new content looking for developers to build beautiful watch faces for the smartwatch. The details provided on Google+ and in the PDF reveal some potentially exciting information. According to it the retail value of the Moto 360 smartwatch will be $249. While this can't be confirmed, developers that win with the best design and vision for the Moto 360 (and its face) will be rewarded a Moto 360 smartwatch. The content lists the value at $249. This could be nothing, but is pretty compelling evidence in terms of a price.
Secondly, while we don't know a release date for the impressive looking Moto 360, this little event from Motorola is set to come to a close on June 24th, which is right around the same time as Google's annual I/O developer event where we expect the Android Wear platform to finally become a mainstream operating system for wearable devices. So what does this all mean to the end user and potential customers? This means that the Moto 360 smartwatch (and potentially others) will be priced right around $249, if not less, and could be released at the end of June. We've been hearing late June for the LG G Watch, and recent rumors suggest early July for the Moto 360. All said and done, there's only a month or so of waiting before you'll be able to get your hands on the latest wearable technology from Google and its partners.
Read: Moto 360 Smartwatch Teased in New Video
In the end we still don't know exactly what all Google has in store for Android Wear, or what Motorola has planned for the Moto 360 smartwatch. Both will likely be revealed and shown off to the world late next month, and we're expecting plenty of additional Moto 360 details to arrive in the coming weeks.
There is a possibility of multiple versions being available. With a traditional rubber band being the entry level $249 Moto 360, with a more expensive premium version at a higher price point. Either way the Moto 360 is looking better and better when compared to the LG G Watch and current Samsung Galaxy Gear watch alternatives, and we'll be on the lookout for more details.