Moto 360 Smartwatch Release Date & Price Rumored
When the Moto 360 running Google's new Android Wear operating system was announced it instantly struck a chord with consumers and enthusiasts. Offering a premium watch experience that also runs a new Android-based mobile operating system for wearable devices.
Google first revealed Android Wear back in March, which was met by announcements of the Moto 360 and an LG G Watch, but since then the details have been very and far between. There has been a variety of LG teaser videos, and a few quick sightings of the Moto 360, but that's all consumers know thus far.
Read: 10 Moto 360 App Concepts You Need to See
One of the biggest questions prospective buyers have regarding the Android-based Moto 360 smartwatch is when can they get one, and for how much. While most reports (including ones from Motorola) suggest this summer, one online retailer has reportedly outed the official price in the UK, and for those in the United States.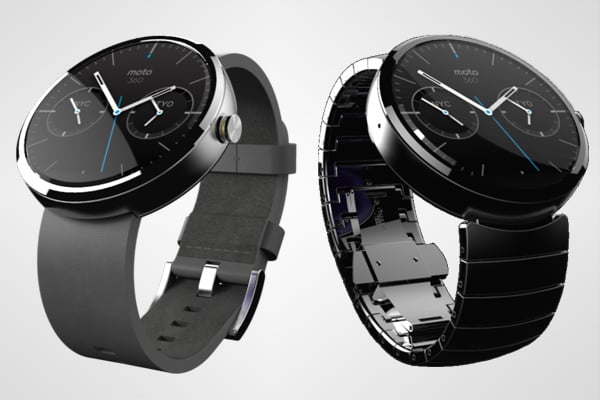 Online mobile retailer MobileFun posted up an official pre-order page yesterday for the impressive looking new Moto 360 smartwatch, but there was no date in sight. However, the company was quick to mention a price quoting the Moto 360 will retail for £199.99. In USD that comes out to around $336 which instantly drew plenty of attention.
It's worth noting that these prices are always different when devices come to the United States, and that's likely the case here. MobileFun also has a US-based website that was listing the Moto 360 for $279, but both of the official landing pages have been edited with the price being listed as "TBC".
Keep in mind that these numbers or prices are far from official. Motorola has yet to announce any sort of official price, or even give us an idea of when a release date may be. That being said, the LG G Watch has also leaked coming in around $199, with reports and rumors suggesting an unveil during the final week of June following Google's annual I/O developer event, followed by a global release date on July 7th.
The LG G Watch and Moto 360 are poised to be the first "Google smartwatches" running the search giants new Android based operating system called Android Wear, and we'll be learning plenty more later this month.
Read: Android Wear: 5 Things Buyers Need to Know
While these price leaks from accessory sites like MobileFun are far from official, and often times just to draw attention to their sites before a major product release, they seem to line up with early rumors or predictions.
A quick look at both of the product pages for MobileFun suggest the £199.99 UK and $279 USD pricing is for the "Motorola Moto 360 – Metal" variant. Which lends credence to the idea we could be seeing a lower priced model with less metal, using a leather or customizable color-coordinated strap.
Since being announced back in March by Motorola, we've yet to see anything about the Moto 360, but can expect more and more leaks or details to start emerging over the coming days. Last week our first picture of the device in use surfaced, and expect these to continue as Google I/O approaches at the end of June. Rumors suggest Google will be talking plenty about Android during its developer event, and have a large focus on wearable devices like the Moto 360 and Google Glass.
The Moto 360 is one of the most anticipated smartwatches coming this summer based on the elegant design and for running Google's Android Wear, but keep in mind there are reports of similar options coming soon from Samsung, HTC, Fossil Watch Group and others in the near future.