Moto 360 Sport Now Available from Motorola & Verizon
In early September Motorola announced and released a trio of new Android smartphones, a new 2nd Gen Moto 360 smartwatch, and surprised many with the Moto 360 Sport smartwatch. In December Motorola confirmed the new Sport was coming soon, and it's now available starting today, January 7th.
In 2015 the original Moto 360 was the most popular Android smartwatch, which arrived before the Apple Watch, and ran Google's forked version of Android called Android Wear. Now, the company has three more models available as of today.
Read: Moto 360 Sport Hands-on & Impressions
The 2nd Gen Moto 360 was announced in early September and has been one of the most popular smartwatches again. Offering a big round display in two sizes, more customization than any smartwatch to date, beautiful genuine leather materials and better battery life. However, those who enjoy the outdoors more, or need something fitness oriented, the Moto 360 Sport is available as of this morning.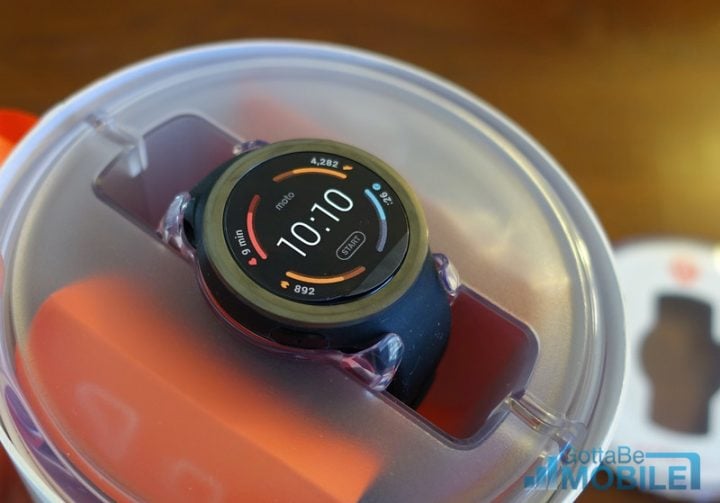 Here at CES 2016 Motorola took a moment to officially announce the Moto 360 Sport is in stores as of this morning. Citing that users can head to Motorola.com to snag the sporty watch in three different colors, but then surprised many by revealing it's also for sale at Verizon Wireless.
The new Moto 360 Sport retails for $299, which is less than the base Moto 360 2nd Gen, but it's also slightly smaller and aimed at a different crowd. The 360 Sport has a smaller display, but one that works better outdoors, comes with a silicon band for durability and sweat-resistance, and more.
As a reminder the Moto 360 Sport has a 1.37-inch hybrid display that looks good indoors and outdoors, has a quad-core processor, 4GB of internal storage (although most apps are installed on a users phone) and a 300 mAh battery that should last roughly an entire day.
The 360 Sport is dust, water and sweat resistant, and one of the key selling features is the built-in GPS. Meaning users don't need to always have it connected to their smartphone for full services. The Moto 360 Sport can work on its own, track fitness and more with the built-in GPS chip. Allowing runners to take a jog and leave their phone at home, users to hit the gym with nothing more than the watch and more.
It's a decent little smartwatch, but aimed at a niche crowd rather than everyone like the regular Moto 360. Get one today from Motorola's own store, Verizon, and likely others like Best Buy and Amazon in the near future.

As an Amazon Associate I earn from qualifying purchases.