Moto E Android 5.1 Lollipop Update Hits the U.S.
Since Google first announced and released Android 5.0 Lollipop back in October of last year manufacturers have been extremely busy trying to keep up with the latest software, and that includes Motorola. They were among the first to update to Android 5.0, and now they're starting to deliver the latest Android 5.1 to popular devices like the Moto E.
This morning Verizon Wireless confirmed its version of the Moto E 2nd Gen is getting an update to Android 5.1 Lollipop with all the latest changes. DROID Turbo owners are still waiting for it to arrive and we're hearing it could be tomorrow, and the Moto E is getting it today.
Read: Motorola Android 5.1 Lollipop Update Breakdown
The Moto X, Moto G, and Moto E have all seen Android 5.0 Lollipop updates outside the United States, and select few Pure Edition and unlocked device owners have received Android 5.1, but this is the first major update for Android 5.1 on Verizon. Read on for more details.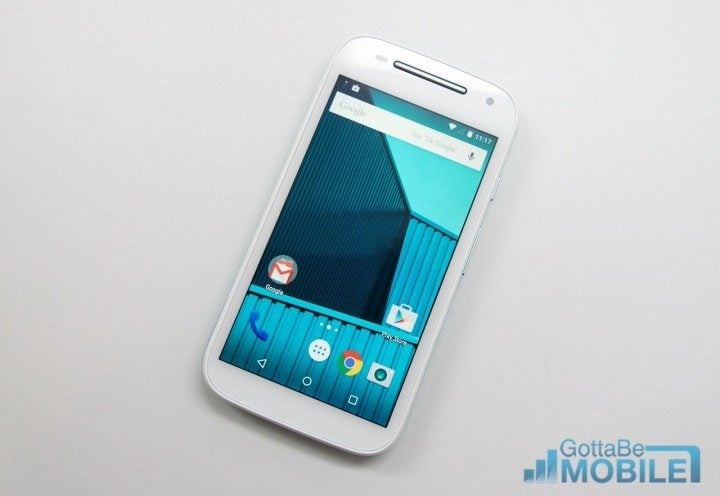 The Moto E has already been updated to Android 5.1 Lollipop in Brazil and a few other regions around the globe, but no versions in the United States have received the latest and greatest software, until today. This is the first Moto device on Verizon to receive Android 5.1 Lollipop, and it's been rumored for months.
Read: Moto E 2nd Gen Review
Motorola's Moto E is an extremely wallet friendly small 4.3-inch smartphone running nearly stock Android Lollipop, and now it's one of the first to receive Android 5.1 in the United States. It's odd to see Verizon pushing the update out for devices like the Moto E, all while its flagship DROID Turbo remains on Android 4.4 KitKat.
That all said, here's what to expect according to Droid-Life. The Verizon Moto E 2nd Gen Android 5.1 Lollipop update is rolling out to users as of this morning, and will be a two-part update. The first will arrive as a small update, then the main Android 5.1 Lollipop update will follow shorty after.
With Android 5.1 Lollipop on the Moto E users will be getting a completely redesigned notification pulldown bar with quick toggles for easy access to WiFi and Bluetooth, improved security with factory reset protection, and everything else that's new in Android 5.1 Lollipop.
Read: Android 5.1 vs Android 5.0 Lollipop: What's New
The small Moto E will be getting a large update to build 23.11.17 on Verizon Wireless which will deliver Google's latest Android 5.1 Lollipop update. The device doesn't support VoLTE, but this software upgrade should still be a welcomed addition for all owners. It should fix many initial Lollipop problems, improve performance and stability, and of course add more features as mentioned above.
Those with a Verizon Moto E can head into settings > about phone > check for updates and manually pull the latest software right now. That or just wait for the over the air notification to arrive. The update may arrive in two parts, but should be a quick and painless update right to Android 5.1 Lollipop. Drop us a comment below if you have any problems.
The Moto E is an extremely wallet friendly device sold unlocked and from many regional and pre-paid carriers, none of which have updated it to Android 5.1 Lollipop yet. Now that Verizon has pushed the update, we can expect smaller carriers and other Moto E versions to get the same treat in the near future.

As an Amazon Associate I earn from qualifying purchases.