Moto G Android 4.4.2 KitKat Update Rolling Out Today
If we thought the speedy delivery of Android 4.4 KitKat to the Moto X was impressive, just a few weeks after Google announced it, you'll be even more pleased to see Motorola's released Android 4.4.2 KitKat for the Moto G as of today.
Announced on the official Motorola Blog, the company's own Punit Soni confirmed this afternoon that the new budget Moto G smartphone is getting Android 4.4.2 KitKat starting today, well ahead of the "sometime in 2014" time frame the company originally stated. While the Moto X was the first non-Nexus device to Android 4.4 KitKat, the Moto G is the first to 4.4.2 KitKat, which we're assuming will be the last incremental update for a while.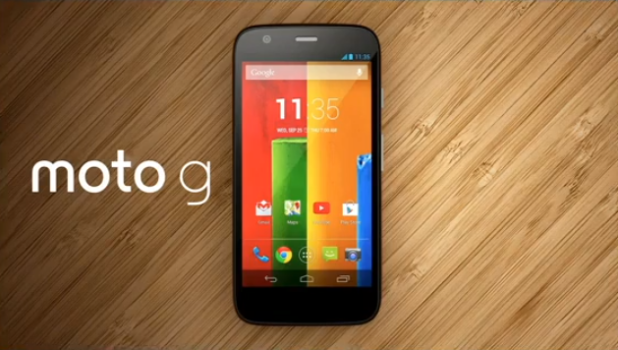 The full changelog of what's new is available from the link above, provided right on the Motorola Blog, which essentially brings many of the same features the Nexus 5 and Moto X have already been enjoying, to the Moto G. Things like a redesigned dialer with Google Search integration, the white font colors and improved keyboard with emoji support, and much more.
Read: Android 4.4 KitKat: What's New In Simple Terms
Motorola talks about the fullscreen immersive mode, stronger security, smarter power use, and everything else that arrived with Android 4.4 KitKat. Of course users can also expect a new gallery for photos, Google Hangouts taking over the text application that comes out of the box, and a few behind the scenes tweaks. KitKat was designed for powerful smartphones, and budget friendly devices just like the Moto G, and this will only make the budget handset perform even better.
As a reminder the Moto G is available now from Motorola.com, as well as in several European countries. Offering a 4.5-inch 720p display, 1.2 GHz quad-core Snapdragon 400 processor with 1GB of RAM, 8GB of storage, and a quality 5 megapixel camera all for just $179. That's without a contract, which is what makes this device special, even if it doesn't support 4G LTE. We're also hearing Verizon will offer it to pre-paid customers early next year.
Read: Moto G vs Moto X: 6 Key Differences
As expected this is rolling out in phases, but head to settings > about phone > check for updates to see if KitKat is ready and waiting on your Moto G.

As an Amazon Associate I earn from qualifying purchases.