Moto G Android 4.4.3 KitKat Update Now Available
Users with a Motorola smartphone received excellent news last week when the company announced that all three of its latest handsets will get Android 4.4.3 KitKat within the next week. Those being the Moto X, Moto G, and the newly released Moto E smartphone.
Last week Google finally released the much awaited for and rumored update to Android 4.4.3 KitKat, and before many Nexus devices received the latest software Motorola had already started rolling it out to its most popular devices.
Read: Best Android 4.4 KitKat Smartphones Under $200
When Google started delivering Android 4.4.3 KitKat we saw news of it arriving for the Nexus 4 and 5, Nexus 7 and 10, but that news was quickly followed by Motorola announcing a slew of its phones would receive the same. The Moto X was up first with T-Mobile owners getting Android 4.4.3, and today we're now seeing the Moto G (all variants) receive the same software upgrade.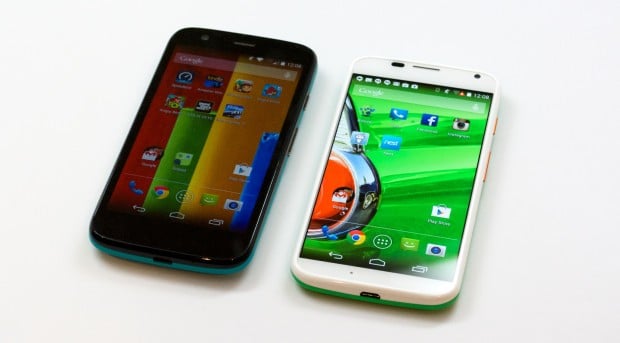 Motorola was one of the first smartphone manufacturers to update its devices to Android 4.4 KitKat when it was announced and released last November, and they've continued to deliver quick and timely updates since.
The Moto G is one of the most popular smartphones around for its specs, and price, and adding the latest version of Android to the device months ahead of the competition is surely a good thing. Some Samsung Galaxy S4 and Note 2 owners are still waiting for Android 4.4.2 KitKat to arrive, while Moto owners are already getting Android 4.4.3 today.
Multiple users over on XDA confirmed the update as early as the 6th of June, back when Motorola first confirmed it was headed to a few different devices, but we're now hearing the full rollout has started this afternoon.
Read: Moto G Review
Those with a Moto G in the United States and Brazil can expect the Android 4.4.3 KitKat update to arrive starting today, and throughout the entire week. As usual this will be a slow and staged rollout in an attempt to catch any potential issues. Meaning that if it doesn't arrive today, don't panic, as the Moto G Android 4.4.3 KitKat update should surface for all users in the coming days.
Consumers with a Moto G will want to accept the latest Android 4.4.3 KitKat software update for an array of reasons. Along with an improved phone and keyboard app users can expect expect a slew of new features. Motorola Alert is included, allowing users to send and receive alerts for emergencies to family members, not to mention an improved camera.
The Android 4.4.3 KitKat release changelog is light on details but we can all expect improved performance, as well as a slew of bug fixes and security patches. Motorola also states there's a new pause/resume option for video recording, and other changes. As soon as it arrives on our own Moto G we'll be sure to see what's new and update with major changes.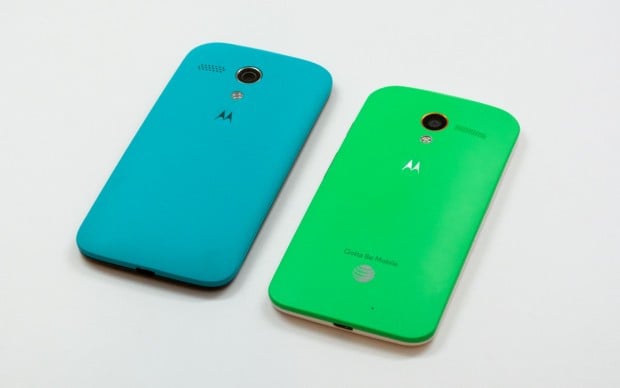 Those with the Moto X wondering when they're device will receive the update can rest assured knowing it's coming soon too. Over the past few months Motorola has been one of the quickest manufacturers to deliver timely updates, and the T-Mobile Moto X is already enjoying the same update.
We can expect Android 4.4.3 KitKat to arrive for those with the Moto G all week long, and other carriers in the United States will be delivering the latest and greatest software changes to its devices over the course of the next few weeks. The Moto E however, is still a relatively new smartphone but will also receive the same update. Motorola simply states it is coming soon, but we have no exact details on when to expect its arrival.
We'll be on the lookout for more Moto X, G and E Android 4.4.3 KitKat update details, and will update the moment we know more.

As an Amazon Associate I earn from qualifying purchases.