Moto G Android 4.4.4 KitKat Update Hits More US Users
The Motorola Moto G Android 4.4.4 KitKat update has slowly been arriving for a magnitude of users and on multiple carriers since as far back as July, but it still has yet to arrive for all owners. Over the past few months carriers and manufacturers have been busy pushing out updates of Google's latest Android release, and a few more Moto G owners are up next.
Google had an extremely busy month of June, which put many manufacturers behind on their update schedules. Google released Android 4.4.3, then shortly after delivered some bug fixes and critical security patches in Android 4.4.4 KitKat. To cap it all off they even released a developer preview of the upcoming Android L release.
Read: New Moto G (2014) vs Moto G: 5 Key Differences
Back in July the Moto G Android 4.4.4 KitKat update hit many carriers, Verizon included, but many small regional carriers have yet to issue the same update. Motorola been busy pushing these updates to the DROID lineup, the Moto X, and now the Moto G is one of the last to receive the latest and greatest.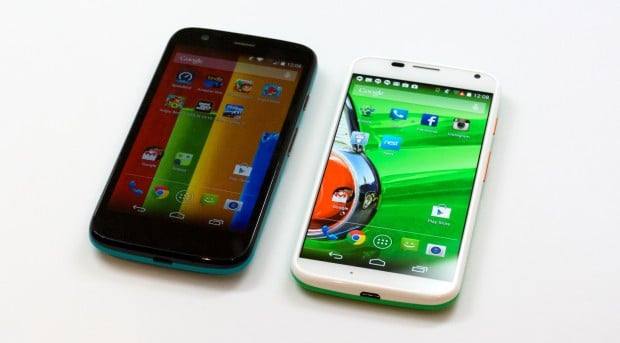 Due to quick releases of both Android 4.4.3 and android 4.4.4 KitKat in the same two week period, many manufacturers have been behind when it comes to releasing updates. Motorola even skipped Android 4.4.3 completely for a few of its popular devices. However, they've managed to keep the entire lineup up to date, including the budget friendly Moto G.
This week the Moto G Android 4.4.4 KitKat update has resumed in the United States, and those with Boost Mobile can expect it to arrive today, if not late last night. The Boost Mobile Moto G was confirmed to be rolling out thanks to a few tips, as well as detailed over at Motorola.com this week.
Boost Mobile was one of the first in the US to offer the impressive Moto G smartphone, but sadly its users are one of the last to receive the latest software for the device. However, it still was running Android 4.4 KitKat, so users aren't missing out on much. While Android 4.4.4 KitKat does have a slew of improvements and security patches, this isn't a major update.
Read: Best Cheap Android Smartphones [September, 2014]
While we mentioned above that the update wasn't anything major, it does still have changes and improvements users need to know about, and will want to receive. Meaning the update is something all Moto G users should accept once it arrives. Here's a few of the new things you can expect once Android 4.4.4 KitKat arrives for the Moto G.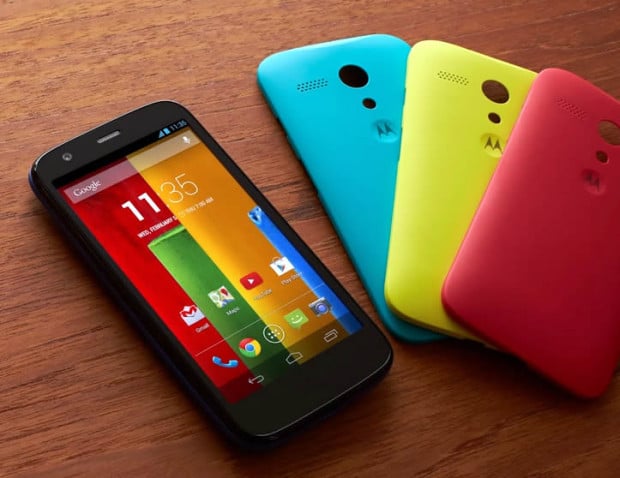 This release includes accuracy improvements to the power profile, several stability, framework and security fixes including update to OpenSSL.This means you'll have better battery life, improved stability and performance, and the last few are the crucial security patches mentioned above.
Users can also expect a better camera that now has a pause while recording live video, a new gallery app, and a slightly redesigned phone dialer app similar to the Moto X, or stock Android like the Nexus 5. Last but not least the Moto G on Android 4.4.4 KitKat supports Motorola Alert. This app is available from the Play Store and will let users share their location to select contacts (like parents) if they'd like. A great tool for families now that school is back in session.
As usual the update is rolling out this week, but some may not receive it right away. Typically all users get over the updates over the first 24-48 hours of the release, but it can still sometimes take upwards of 2 weeks to arrive for all owners. You should have 50% or more battery life before accepting the update, and head into settings > about phone > check for updates to try and get it right now.

This article may contain affiliate links. Click here for more details.