Moto G Google Play Edition Delivers Pure Android for $179
Last year Motorola announced and released the first truly capable budget friendly smartphone we've seen in a while with the Moto G, and now it's available right from Google.
The Moto G is Motorola's new smartphone for emerging markets and wallet-friendly shoppers, offering a very well rounded smartphone for $179 without a contract. First launched outside the US and then released earlier this month on Verizon Wireless prepaid, today you can get the Google Play Edition running pure Android 4.4 KitKat.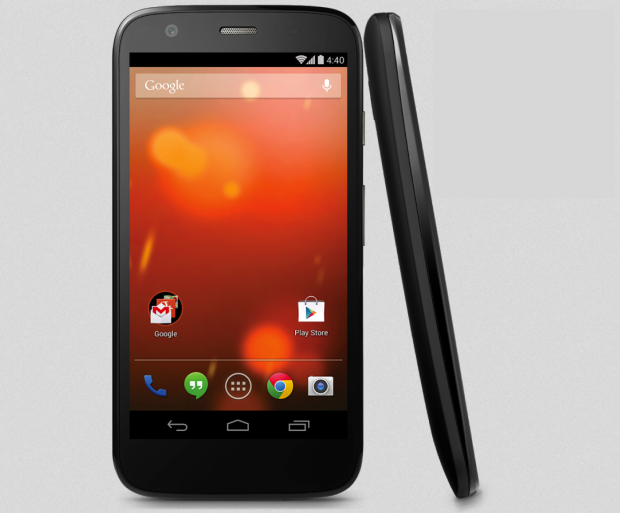 Out of no where this afternoon Google just released a new Google Play Edition version of the Moto G. Offering pure Android 4.4 KitKat, and a promise of quick and timely updates, which is the benefit of buying a Google Play Edition smartphone vs regular models.
As a reminder, the Moto G already has Android 4.4 KitKat and is nearly stock, just with a few changes from Motorola for the better, instead of a completely different user interface overlay like we see from Samsung and HTC. Meaning it's already nearly a stock device, but now it's pure Android right from the Play Store.
Read: Moto G Review
The Motorola Moto G comes with a 4.5-inch 720p HD display, Qualcomm's budget Snapdragon 400 quad-core processor at 1.2 GHz and 1GB of RAM, offers a 5 megapixel camera which is mediocre at best, and comes with a large 2,000 mAh battery promising all day usage. The only downside to this otherwise exceptional device is no 4G LTE, and it only offers 3G speeds, which is plenty given the $179 price.
This is the GSM model, so it will work with AT&T, T-Mobile and other carriers aside from Verizon. Contract free, outright for $179 you'll get the 8GB Moto G, or users can spend just $199 and get 16GB of storage for a few more apps and games.

As an Amazon Associate I earn from qualifying purchases.