Moto G Heads to US Cellular for $99, No Contracts Required
When Motorola first announced the Moto G as a well-rounded budget smartphone for $179 it received plenty of attention, but some carriers have decided to make a good deal even better, and US Cellular is one of them.
The Moto G is a powerful and impressive smartphone for the price, and today we've learned US Cellular will be following Verizon's lead and launch the all-new Moto G for just $99 starting on February 10th. With Android 4.4.2 KitKat already rolling out to the handset, the low price should be an instant buy for consumers and first-time smartphone buyers.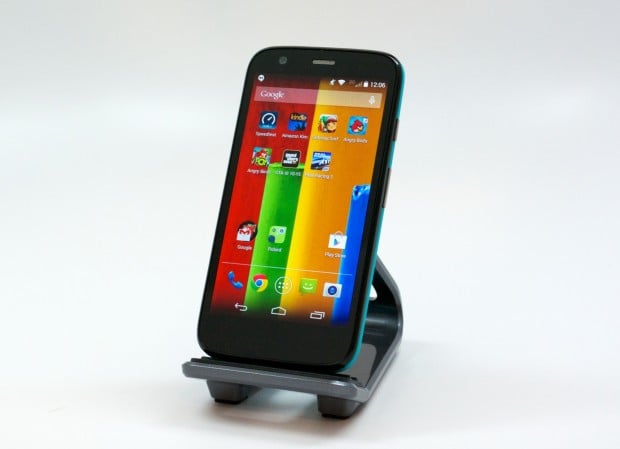 Motorola's Moto G first launched outside the US with Android 4.3 Jelly Bean, but Google and Motorola quickly pushed the device to the US, delivered the latest version of Android, all while managing to keep the price low.
That $99 will get you a rather nice 4.5-inch 720p HD smartphone with a quad-core processor, 1GB of RAM, and 8GB of storage to fill with pictures, video, Angry Birds, or even the new hit game Flappy Bird. It's an extremely impressive and capable smartphone for the price, and dropping it to $99 makes this deal even sweeter.
Read: Moto G Review
As a reminder, the only downside to this phone is you'll be on GSM and faux 4G speeds, so no actual 4G LTE, but for the price the competition is non-existent. The US Cellular Moto G will compliment the company's no-contract plans, and will be available February 10th. More details can be found from the US Cellular site.

As an Amazon Associate I earn from qualifying purchases.