Moto G Release Will Come with Android 4.4 KitKat in the US
After announcing the new Moto G smartphone earlier this week with Android 4.3 Jelly Bean, and not KitKat, many were wondering when the latest device from the Google-owned Motorola would see an update.
During the unveil of the Moto G we received confirmation that early 2014 is when we can expect an update to Android 4.4 KitKat for the latest smartphone, but now more details have surfaced with good news for those of us in the United States. Today according to Omio Motorola's Mark Randal, Senior Vice President of Operations has confirmed all Moto G phones shipping after Christmas should have Android 4.4 KitKat on board.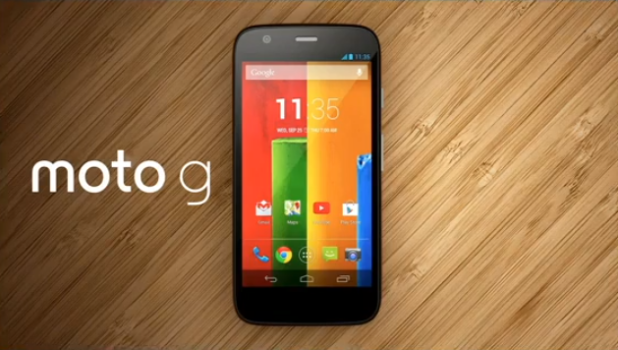 With Google now in control of Motorola, even though not as much as we'd like, many thought we'd be seeing Motorola devices launching with the latest version of Android. If the G arrived two months sooner it would have the latest, being Android 4.3 Jelly Bean, but that isn't the case. Android 4.4 KitKat was only announced a few weeks ago, so it's understandable, but many wondering can now rest easy.
The initial rollout of the Moto G which is available this week in Brazil and parts of Europe will all have to enjoy Android 4.3 Jelly Bean, which is still an excellent experience across the board. Parts of Asia and and Latin America will also get the device in the next 2-3 weeks and beyond. However, it's what we're hearing is the second wave in the US, India, and others that will see the device arrive in January with Android 4.4 KitKat already installed.
Read: Moto X vs Moto G: 6 Key Differences
As a reminder the Moto G promises to be one of the most wallet-friendly smartphones available. Offering a 4.5-inch 720p display, quad-core processor, 8 or 16GB of storage and nearly the latest version of Android all for $179 without a contract. Verizon will offer it for prepaid customers early next year, and Motorola claims multiple US partners will all launch the handset in January.

As an Amazon Associate I earn from qualifying purchases.